South Dakotans Vote to Expand Medicaid, Highlighting Policy's Popularity
By Tobey Oliver, November 15, 2022 01:00 PM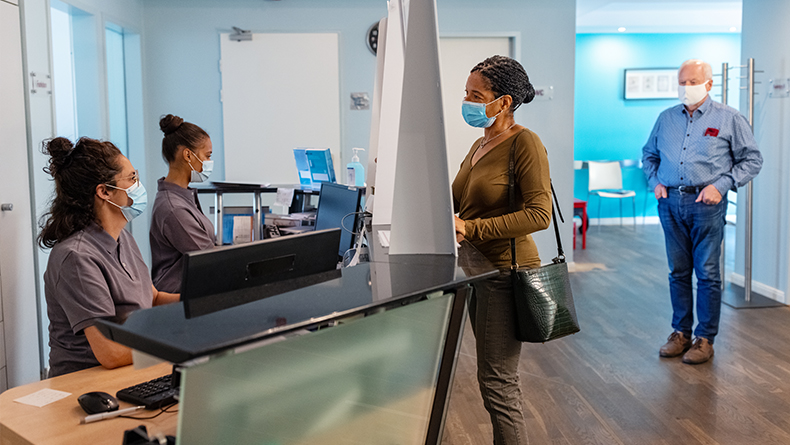 In a big win for uninsured South Dakotans, this week voters in the state passed a constitutional amendment to expand Medicaid coverage. About 7,000 uninsured South Dakotans ages 50-64 will be eligible to enroll in Medicaid as a result of the amendment, [1] helping them access and afford health care.

South Dakota becomes the 39th state to expand Medicaid under provisions of the Affordable Care Act enabling states to cover individuals who earn up to 133% of the federal poverty level—or about $19,000 annually for an individual or $39,000 annually for a family of four. As further detailed in the table below, if all 11 remaining states move forward with expanding their Medicaid programs, nearly 1 million uninsured, low-income older adults (ages 50-64) would gain access to the Medicaid program according to an AARP Public Policy Institute analysis. Research has made clear the impact of expanding Medicaid, in terms of increasing access, utilization, affordability and financial security for those covered. [2]

The table below illustrates the number of uninsured older adults who would be eligible for Medicaid should their state opt to expand Medicaid.

| | |
| --- | --- |
| State | 50-64 Year-Olds who Would-be Eligible for Medicaid Under Expansion1 |
| AL | 45,000 |
| FL | 217,000 |
| GA | 103,000 |
| KS | 20,000 |
| MS | 35,000 |
| NC | 87,000 |
| SC | 52,000 |
| TN | 65,000 |
| TX | 283,000 |
| WI | 16,000 |
| WY | 3,000 |
| TOTAL | 926,000 |
Coverage for older adults becomes all the more important when considering the health data. PPI's analysis of 2019 American Community Survey (ACS) data show that Americans ages 50–64 tend to have more chronic health conditions and higher rates of disability than younger age groups. Recent research also shows that uninsured individuals ages 50-64 were more likely to forego or postpone needed health care, and many had no contact at all with health care professionals in the past 12 months. [3] In South Dakota, the Medicaid expansion will provide important coverage to allow many more individuals to meet their health care needs. The South Dakota Legislative Research Council's analysis found that the expansion would save the state money, as well, since much of the cost of Medicaid is paid by the federal government. It found that 42,500 individuals would be newly eligible for Medicaid, and the state would save over $63.5 million in Year 1 post- expansion, and $162 million after five years.

South Dakota becomes the seventh state to pass Medicaid expansion by ballot measure, demonstrating its popularity with voters. [4] Further underscoring the breadth of its popularity is the state's broad coalition of stakeholders coming together in support of the amendment, from small businesses including farmers and ranchers to health care systems and consumer advocacy groups.

[1] Avalere conducted analysis for the AARP Public Policy Institute using 2019 Census data. This analysis is also the basis for the table, above, breaking out numbers of individuals aged 50-64 who could gain coverage in states that have not expanded Medicaid.

[2] Madeline Guth, Rachel Garfield, Robin Rudowitz, "The Effects of Medicaid Expansion under the ACA: Updated Findings from a Literature Review," March 17, 2020. https://www.kff.org/medicaid/report/the-effects-of-medicaid-expansion-under-the-aca-updated-findings-from-a-literature-review/

[3] Choi NG, DiNitto DM, Choi BY. "Unmet Healthcare Needs and Healthcare Access Gaps Among Uninsured U.S. Adults Aged 50-64." Int J Environ Res Public Health. 2020 Apr 15;17(8):2711. https://www.ncbi.nlm.nih.gov/pmc/articles/PMC7215278/

[4] Kaiser Family Foundation, "Status of State Medicaid Expansion Decisions: Interactive Map," updated November 9, 2022. https://www.kff.org/medicaid/issue-brief/status-of-state-medicaid-expansion-decisions-interactive-map/