States Can Smooth the Transition from Medicaid to Medicare
By Lynda Flowers, November 21, 2013 03:47 PM
The Affordable Care Act (ACA) created an additional set of rules governing Medicaid eligibility. These new rules and the traditional rules interact in ways that can significantly affect low-income Medicare beneficiaries. States need to understand what's at stake.

The ACA makes it easier for low-income individuals to qualify for Medicaid by using much simpler rules for counting income, called the modified adjusted gross income (MAGI) rules. People who qualify for the Medicaid expansion under the ACA are referred to as the MAGI-related group. These Medicaid beneficiaries may not continue their MAGI-related Medicaid coverage after they become eligible for Medicare. However, they may qualify for Medicaid under traditional income and asset rules. Some may also be eligible for help paying their Medicare premiums and/or cost sharing. A substantial number will be eligible for the Medicare Part D low-income subsidy (LIS) to help them buy their prescription drugs.

States should ensure that those losing MAGI-related Medicaid are aware of these important benefits, which help the low-income population in several ways. First, enrollment in traditional Medicaid offers access to services that Medicare may not cover. Second, help paying Medicare premiums and/or cost sharing frees up money for other necessities, like food and housing. Finally, access to financial help with prescription drugs increases the likelihood that low-income people will be able to afford medications to control chronic conditions like diabetes and high blood pressure. This will increase the likelihood of prescription drug adherence, which could ultimately help keep other health care costs down.

People transitioning from MAGI-related Medicaid to Medicare will need information about these post-transition benefits and how to access them - and states should have plans in place for providing this critical assistance. Recently the National Senior Citizens Law Center published an Issue Brief outlining recommendations to states on how to facilitate these transitions. It urges states to:
Develop high-quality notices for those transitioning to Medicare.
Develop procedures for individualized and timely eligibility redeterminations.
Provide counseling about alternative ways to qualify for full Medicaid benefits and/or programs that pay Medicare premiums and/or cost sharing.
Train navigators, enrollment counselors and others about traditional Medicaid eligibility rules, rules related to help with Medicare cost sharing, and LIS eligibility rules.
It will also be important for states to take steps to minimize any stigma that may be associated with signing up for post-transition benefits. Now it's up to expansion states to be proactive in reaching out to their low-income seniors and people with disabilities - early and often - to prevent them from falling off a cliff when they become eligible for Medicare!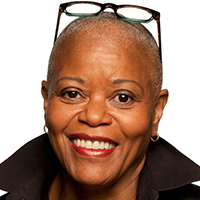 Lynda Flowers is a senior strategic policy advisor at the AARP Public Policy Institute. Her areas of expertise include Medicaid, social determinants of health (including social isolation), oral health, and health prevention/promotion.