In less than two decades, over 70 million Americans will be age 65 and older and they will represent approximately 20 percent of the population. Will we have affordable and accessible housing options that meet their needs?

We already face challenges. Currently, high housing costs force millions of low-income older adults to sacrifice spending on other necessities. The vast majority of the nation's housing lacks basic accessibility features such as a no-step entrance, wide hallways and doorways and other features that allow people to thrive in a home regardless of physical ability or age. Many older adults face potential isolation issues because of the ways that our neighborhoods and communities have been constructed. Our public policies do not fully reflect the connections between housing and other issues, including health and the services and supports that people need to stay in their homes and communities as they age. We aren't meeting these today, and if we do not start working on solutions now, the magnitude of the problem will only grow larger.


Future of Housing: Meeting Accessibility Needs

AARP and AARP Foundation held a Future of Housing Summit to launch an initiative that will help to address these issues. This began with a The Atlantic Housing for Tomorrow Forum Dec. 2 that featured AARP CEO Jo Ann Jenkins, HUD Secretary Julian Castro and many distinguished panelists. They spoke about the housing issues that the nation faces now and into the future, and highlighted some promising opportunities to create change.




The Housing For Tomorrow Forum

The next day, in collaboration with HUD, we brought together over 75 thought leaders for a Future of Housing roundtable. Housing developers, financial institutions, advocacy groups, health experts, staff from several federal departments (including HUD, HHS and Treasury) and others spent the day working on difficult issues, including the demand for and supply of housing that meets our needs, the availability of financing options and the connection between health and housing.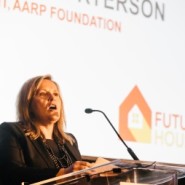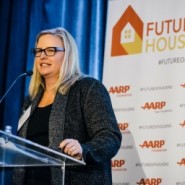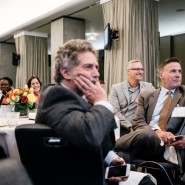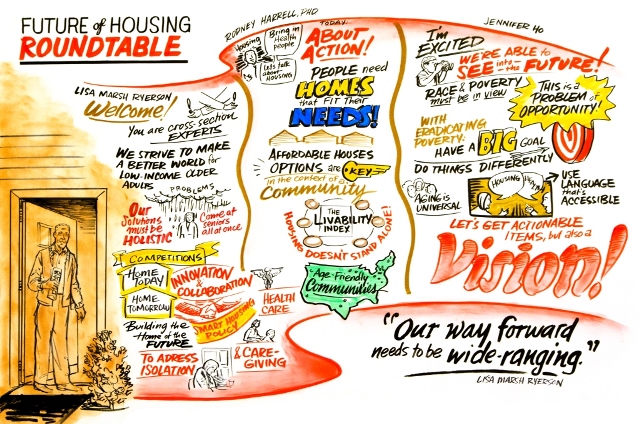 In order to jump-start the process of finding solutions, two competitions were announced: a $50K Aging In Place Innovation Prize and the Redefining Home: Home Today, Home Tomorrow Design Challenge that will transform an existing home into a practical home for the future. This challenge will provide innovative design solutions for making our current homes more suitable for people of all ages. It is a collaboration between AARP, AARP Foundation, Wells Fargo and Home Matters, and is just one example of the teamwork that will be needed to address America's housing needs.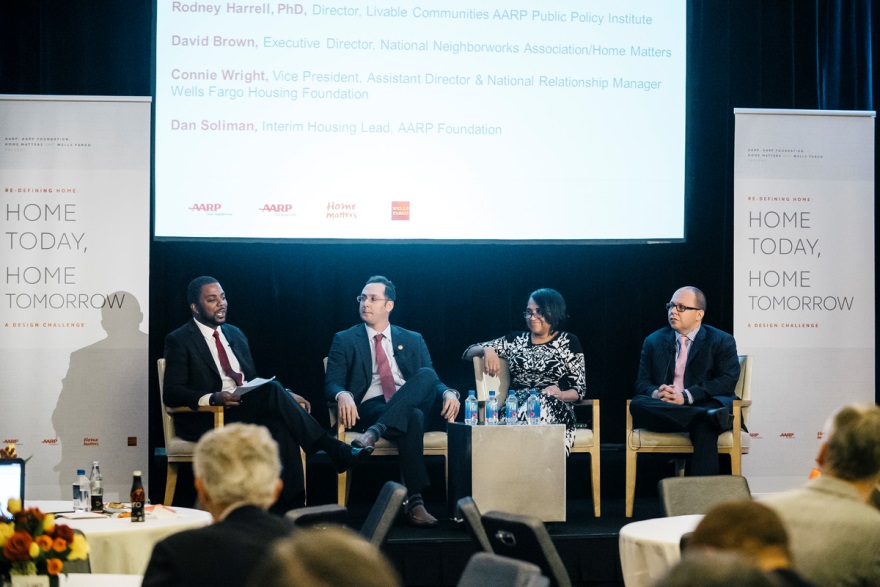 These two days were only the beginning – many of the groups at the summit are already taking other steps to address these challenges, including the team at the Public Policy Institute. Stay tuned for more.

(Photo credits: Greg Kahn)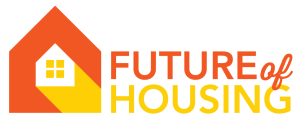 Engage With Us

What are the most important changes that we need to make to our housing policies? Share your answers on social media using #FutureofHousing. Visit AARP's Future of Housing homepage to learn more.






Rodney Harrell is the director of livable communities in the AARP Public Policy Institute, focusing on housing and livable communities issues. He also leads @AARPpolicy social media efforts and discusses livable community issues  @DrUrbanPolicy.

Follow Dr. Harrell on Facebook , Twitter , Pinterest, LinkedIn  and Google+.

Learn More About AARP's Livable Communities Work
Our Websites


Our Tools, Publications and Social Media