Why Millennials Care About Long-Term Care
Recently I've heard several stories of families having to deplete their entire life savings just to qualify for Medicaid. Hitting much closer to home are my experiences of watching my mother take on the role of caregiver for my grandfather.

These stories and experiences have forced me to confront my own indifference, as a millennial, about long-term care — an issue seemingly a long time away from playing a role in my life.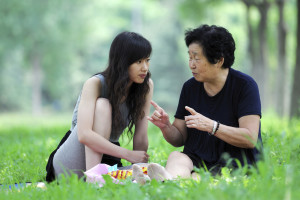 According to a study conducted by Genworth Financial, 56 percent of millennials think they will plan for their long-term care needs better than previous generations have. But is this true? The AARP State Scorecard report finds that the cost of long-term care support and services (LTSS) continues to outpace affordability for middle-income families.

Private long-term care insurance (LTCI) is not filling the gap. While LTCI purchased at a younger age is more affordable, only 0.8 percent of those under 35 years of age applied for LTCI in 2012. Furthermore, the market for LTCI is increasingly expensive for the average American, as many carriers are exiting the market. Thus, now the distant future for millennials seems even more uncertain than it is for older adults navigating the current LTSS system.

Something else is happening right now affecting millennials' outlook on long-term care. Rapidly changing demographics of today's caregivers in the U.S. are forcing millennials to think about what their own long-term care needs could be. According to the Caregiving in the U.S. 2015 report, 24 percent of family caregivers are now millennials. Perhaps surprising to some, they are equally likely to be male or female. Not only is the population of caregivers rapidly changing, the tasks required of caregivers have become increasingly more difficult to manage. The Home Alone 2012 report found that many caregivers perform complex medical tasks with little guidance or support.

So I doubt I'm the only one of my generation reflecting on long-term care. Perhaps millennials may feel they are better equipped to take on their long-term care planning because of the plethora of resources and information available at their fingertips. A related question, however, begs to be asked: Is the system as it looks today, along with resources available, sufficient to support even our current aging population?

The answer is no. The Office of the Assistant Secretary for Planning and Evaluation at the Department of Health and Human Services reported that half of older people now in the U.S. will need a high level of care that will average $140,000 for only two years of care. To complicate matters, many people believe the major myth that Medicare will reimburse for LTSS. That's simply untrue. Medicare does not reimburse for any LTSS, and the reality is that many Americans must impoverish themselves in order to qualify for Medicaid reimbursement. While millennials consider themselves better planners than previous generations, the complexities in the delivery of LTSS might challenge that notion.

Each generation inherits the successes of the previous one. Likewise, we also inherit some of the challenges. According to the Insured Retirement Institute's fifth annual report, 40 percent of boomers ages 51-69 stated that they have no retirement savings. Many millennials, therefore, have witnessed firsthand the hardships of a loved one or a parent who must struggle financially to meet their aging needs. Perhaps that's why, according to one study, 20 percent of young adults want to avoid the same mistakes made by their loved ones or parents, and would like to have the conversation regarding their long-term care needs sooner rather than later.

Initiatives like Caring Across Generations are bringing to light that millennials have a crucial role in repairing the LTSS system — both for our older family members and for ourselves. Regardless of which generation you're a member of, there is an imperative need to reform our LTSS system. The 2017 release of the next AARP State Scorecard will help spur action needed to pick up the pace of change.

The first course of action we millennials can take is to sit down with our loved ones and discuss the importance and implications of planning for one's long-term care needs.

Given all these emerging issues, it's no wonder I've been forced to think about long-term care. Now it's time to start talking about it.

Photo courtesy of iStock

Vivian Nguyen, a Project Coordinator for the AARP Public Policy Institute, works on the LTSS Scorecard Project.