Hispanic Entertainment, Music and Culture: Among the Best in America and Abroad
This is the fourth and final in a series celebrating National Hispanic Heritage Month 2014 — Monday, September 15th through Wednesday, October 15.
Jennifer Lopez, Penélope Cruz, Eva Mendes, Rosie Perez, Sofia Vergara, Marc Anthony, Bruno Mars, Ricardo Montalbán, Andy Garcia and George Lopez. These are just a few of the hottest Latino stars whose names – synonymous with excellence in entertainment — come to mind with much pride as we celebrate Hispanic Heritage Month.
Hispanic entertainers have wowed us with their talents on the big screen, their comedy, their music and so much more. For example, every year we find ourselves rocking to the Christmas classic "Feliz Navidad," written in 1970 and sung by José Feliciano. It remains among the most popular holiday songs — both in the United States and in the international Spanish-speaking world.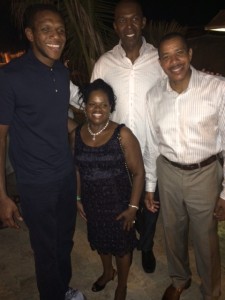 Still others make us proud with their accomplishments in sports — such as boxing champion Oscar De La Hoya, U.S. Olympic track star Leo Manzano and Major League Baseball all-star Miguel "Miggy" Cabrera. They are among the greatest in our nation — not just for Hispanic entertainment, but for American entertainment. >> 25 Must-Have Boomer Albums Still, even with this lineup of contemporary stars, where would they be had it not been for the great pioneers who also wowed us. From the legacies of Major League Baseball Hall of Famer Roberto Clemente Walker and World Golf Hall of Famer Chi Chi Rodríguez to iconic singers and performers such as Julio Eglesis and Desi Arnaz Sr., the rich heritage of Hispanic American entertainers helped open doors for all people of color at a time when legalized racial segregation plagued our country. The Hispanic entertainment culture is not enjoyed only by Americans here at home. Thousands are traveling abroad each year to partake of Latin American culture and entertainment on vacations, honeymoons and even convention business trips. Recently, staff members of the Washington, D.C.-based Lawyers' Committee for Civil Rights Under Law enjoyed the rich Mexican culture and entertainment in Cancún, Mexico, between discussions on voting rights initiatives at a national conference. Lawyers' Committee's President and Executive Director Barbara Arnwine, her staff and current and retired pro basketball players James Jones, Thurl Bailey and Otis Birdsong danced to the Latin rhythms. >> Sign up for the AARP Advocacy Newsletter "They had a Mexican band that was like Miami Sound Machine. It was a local band, and it was very good," said Charlene Holloway, a senior development officer with the Lawyer's Committee, who recalled the music and fun between meetings. They were there to encourage retired players' involvement in spreading the word about electoral and voting changes in the United States. "It was funny. You see these NBA players doing the salsa and all of this stuff. They were getting down!" And then she said there was swimming. "The beach was right there. It was beautiful. The weather was great. They had exercise stuff that was fun. A lot of folks did water aerobics and stuff like that. It was a lot of activities." That fun and entertainment is the very reason that more than 60 percent of travel agent Janine Lock's clientele is requesting Cancún or Punta Cana in the Dominican Republic for vacation, honeymoon or business travel. "Adventure, culinary, party and great beaches," she describes what the 90 percent African American clientele of her agency, Your Door to the World Travel, is looking for. "Punta Cana is the New Jamaica!" she says, chuckling. >> Get travel discounts with your AARP Member Advantages. And language doesn't appear to be a barrier, in part, because they often "immerse in the culture" with music and food: "Arroz con pollo, paella, plantains, and the seafood, lobster is excellent." Hispanic heritage and culture has not only broadened America's melting pot, but also enhanced it with music and exciting entertainment for the enjoyment of Americans at home and abroad. Now that's something to celebrate! Use of photo with expressed permission from the Lawyers' Committee for Civil Rights Under Law.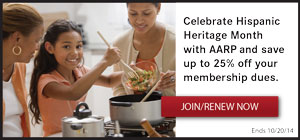 Also of Interest

See the AARP home page for deals, savings tips, trivia and more.