We Applaud Black Oscar Winners
As we have come to the close of another empowering Black History Month, once again we are hit squarely with a reminder that there are still some places and institutions where African Americans/blacks have yet to receive full recognition.

Generally recognized as the bastion of entertainment and icon for artistic prowess in America, Hollywood apparently remains one of those places. Despite significant strides, African Americans/blacks in the movie and film industries have significant hurdles to receive equitable recognition.

Enter Reimagine Your Life Sweepstakes. Ends 4/15/2016. Official Rules »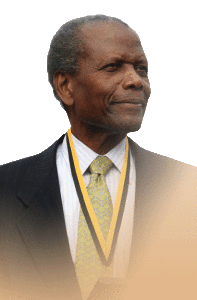 In fact, only 14 Oscars have gone to black actors or actresses in the 88-year history of the Academy Awards.

While continuing to note what appears to be serious inequity in this regard, it would also behoove us, in honor of our rich black history and promising future, to salute the actors and actresses who have paved the way.

Perhaps this will remind us all — including the Academy of Motion Picture Arts and Sciences — of the greatness that remains entrenched within African Americans/blacks and why it must be nationally recognized in the future.

Our need to continue to support black films is now heightened, and those 14 Oscar-winning actors and actresses are worthy of our sustained applause.

Lupita Nyong'o, 2013, 12 Years a Slave
Octavia Spencer, 2011, The Help
Mo'Nique, 2009, Precious
Forest Whitaker, 2006, The Last King of Scotland
Jennifer Hudson, 2006, Dreamgirls
Jamie Foxx, 2004, Ray
Morgan Freeman, 2004, Million Dollar Baby
Denzel Washington, 2001, Training Day, and 1989, Glory
Halle Berry, 2001, Monster's Ball
Cuba Gooding Jr., 1996, Jerry Maguire
Whoopi Goldberg, 1990, Ghost
Louis Gossett Jr., 1982, An Officer and a Gentleman
Sidney Poitier, 1963, Lilies of the Field, and 2002, a Lifetime Achievement Award
Hattie McDaniel, 1939, Gone With the Wind
Visit AARP Black Community »

While we salute these performers, let us remember that — like Selma in 1965 — every battle that we have ever won has required a sustained demand for fairness and equality. So, as we lift these extraordinary men and women as shining stars, let us continue to support them and other black actors, filmmakers and movies that accurately depict our stories. As we do so, our past accomplishments will once again serve to fortify our future.

Photo: National Park Service


AARP helps people turn their goals and dreams into real possibilities, strengthens communities, and fights for and equips Americans 50 and older to live their best lives. Discover all the ways AARP can help you, your family and your community at AARP Black Community, and connect with us on Facebook and Twitter.

Also of Interest



See the AARP home page for deals, savings tips, trivia and more