Where Does Your Candidate Stand on Social Security?
By Felicia Brown , July 20, 2016 01:31 PM
In the next few months America will elect a new president who will take an oath to preserve, protect and defend our Constitution. Th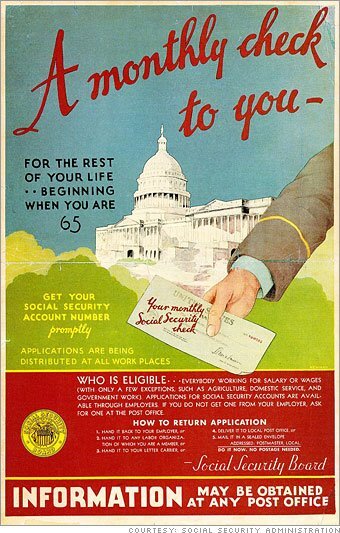 at person will commit to executing the promises made during the campaign, and voters will begin to hold them accountable. For the past year, AARP has been front and center, holding candidates accountable to Take a Stand on developing real solutions to keep Social Security strong for future generations.
For the past 81 years, Social Security has provided income stability to older Americans and to those who are disabled or beneficiaries or survivors of a loved one. Social Security offers financial security for millions of people who would otherwise be unable to financially support themselves. On average, it helps to replace about 40 percent of preretirement earnings for the typical worker.

While Social Security is not intended to be the sole source of income, for many minorities it serves as their primary source of retirement earnings. With almost 72 percent of African American beneficiaries relying on Social Security for at least half of their income, a large share of Hispanics retiring and the growing population of senior Asians, these communities could fall into poverty without this benefit. Essentially, Social Security continues to be a critical program for people of color.
So, where does your candidate stand on ensuring you get the money you've earned? Do you know the details of your candidate's plan and what it would mean for you and your family? Do you know how much their plan would cost and how they propose to enact it? And does it ensure that Social Security would be around for your kids and grandkids? With each year that our leaders wait to find a solution, it becomes more difficult and we further push this problem down to our children and grandchildren. If our nation's leaders don't act, future retirees could lose up to $10,000 a year. Therefore, doing nothing is not an option. Our future and the future of our families depend on it.
AARP launched Take a Stand to educate you and to get you to press candidates on how their plans will affect you and your family. Call on candidates to lead , take action and commit to updating and improving Social Security. At Take a Stand you will find where each candidate stands on making Social Security financially sound for future generations.
We all know Social Security has been the bedrock for providing Americans' financial support so that they will not be a burden on their loved ones. We all want to have dignity as we age and live out our retirement years.
AARP helps people turn their goals and dreams into real possibilities , strengthens communities and fights for and equips Americans 50 and older to live their best lives. Discover all the ways AARP can help you, your family and your community at AARP , and connect with us on Facebook and Twitter.
Photo: AARP
Other Topics of Interest
Girlfriends Talk Social Security
Social Security Changes in 2016
Choosing When To Take Social Security Benefits