AARP Survey: Today's 'Retirement' Dream Often Includes a Job
By Eileen Ambrose, September 8, 2015 06:00 AM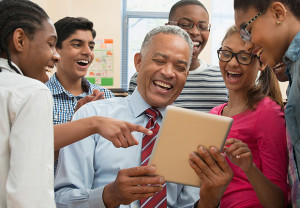 En español | Don't expect boomers to jump into retirement and pursue a life of full-time leisure. Once they leave the workforce, many of them want to, well, continue working — often in an entirely new field.

That's according to a new survey by AARP of nearly 5,000 workers ages 50 to 64. More than one-third of those polled expect to work for pay — preferably part time — in retirement. And 44 percent of that group would like the position to be in an area different from their current job.

Over 50 and looking for a job? BACK TO WORK 50+ can help. »

Today's working 50-to-64-year-olds, just like the generation before them, want a "sense of purpose or role in society" once they retire, says Kimberly Adler, AARP senior vice president of programs. But while the previous generation found that purpose through volunteering, spending more time with family or being more engaged at their place of worship, boomers also see part-time work as a vital part of retirement, she says.

The survey comes on the heels of the launch of AARP's enhanced online Work & Jobs site, which offers a variety of resources — from tips on finding a job and a list of age-friendly employers to information on changing careers and starting a business.

Other highlights of the survey:

The most popular age to retire among those polled ranges from 65 to 69. About one-quarter of workers anticipate retiring earlier than 65, while another quarter expect to wait until 70 or later. Six percent say they have no plans to retire.
Nearly 60 percent of those intending to work in retirement say they would prefer to do so as an employee — particularly if they are branching into a new field — rather than as a contractor or an entrepreneur.
To find a new job, older workers are most likely to rely on personal contacts, followed by job listings and professional networking.
About 4 of 10 who want to work in retirement say training is key to remaining competitive.
Those wanting to work for pay in retirement say their ideal jobs would be in the areas of sports, hospitality or education, or in a creative field such as writing or photography. Some respondents described their dream job as teaching college, training younger employees, working at a spa at an exotic resort or operating a food truck after a white-collar career.


Get the latest tips on protecting your money and saving for retirement — AARP Money newsletter »

Describing the work lifestyle they would like to have in retirement, workers say they want a stress-free and fun environment. Their dream job, they add, would allow them to work part time, to work from home, travel, help others and be rich.

Of course, workers of all ages might like that.

Photo: Getty Images

Also of Interest

See the AARP home page for deals, savings tips, trivia and more.