The Best Advice for Keeping Your Brain Healthy
By Sarah Lock, January 23, 2018 11:11 AM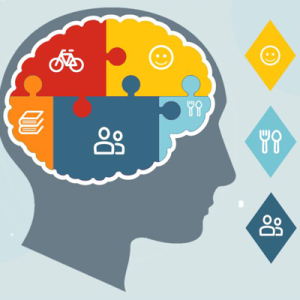 In April 2015, the Institute of Medicine released a groundbreaking report on what older Americans can do to keep their brains healthy. The report said that obesity was likely to increase the risk of cognitive decline. The same month, a major study in the British medical journal Lancet found that being underweight in middle age and old age is linked to an increased risk for dementia. Confused? You're not alone. This is just one example of scientific reports that generate conflicting news headlines. Do brain games work to strengthen memory? Does lifting weights and practicing yoga make a difference? Can certain foods decrease risk of dementia?

It seems that nearly every day we see a new study with a different twist on brain health. It's advice that we are anxious to hear — in a 2015 AARP survey of more than 1,500 adults, 98 percent of respondents said that that maintaining or improving brain health was important to them. Yet the survey also found that many people didn't know what to do keep their brains healthy.



To help people better understand what works — and what doesn't — to maintain and improve cognitive health, AARP formed the Global Council on Brain Health (GCBH), an independent collaborative to examine the evidence and provide recommendations on how you can keep your brain healthy. Partnering with AgeUK to expand our international reach, the GCBH gathers groups of top scientists, doctors, scholars and policy experts from around the world to create scientific reviews with evidenced-based recommendations in understandable context. Since 2016, the GCBH has published four reports answering some of the most common questions people have about how to keep their brains healthy:

Physical Activity and Brain Health: Exercise does indeed have a positive effect on brain health. GCBH experts said that scientific evidence shows that those who exercise regularly have beneficial changes in brain structure and function and that people who lead an active lifestyle have a lower risk of cognitive decline. Read the full report and recommendations here.

The Brain-Sleep Connection: Sleep is vital to brain health, and people who have trouble getting a good night's rest are at higher risk for dementia, depression, heart disease, obesity, diabetes, fall-related injuries and cancer. The GCBH recommends that men and women age 50 and over aim for seven to eight hours of sleep each night and provides specific tips for making that happen, because getting regular sleep as you age can be more challenging. Find the report and recommendations here.

Social Engagement and Brain Health: Close friends and loving relationships can help preserve thinking skills and slow cognitive decline. Among other things, the GCBH recommends that people try to keep a circle of friends, volunteer to help others, try new activities and focus on the most important relationships. Read the report and full recommendations here.

Engage Your Brain: In March 2017, GCBH experts met to discuss the impact of cognitively stimulating activities—exercises that challenge a person's ability to think. They agreed that the brain can continue to develop new neurons and neural connections throughout a person's life, which is aided by engaging in stimulating activities to benefit the brain. But the claims that playing "brain games" can maintain and improve brain health are often exaggerated. Read the report and recommendations here.

By the end of January 2018, the GCBH will release a new report on brain health and nutrition. Can what you eat and drink affect your memory and thinking skills, even lower dementia risk? After our nutrition report, we have planned papers examining the evidence on vitamins and supplements, mental health and stress. Check this new GCBH blog regularly for news on brain health. We'll keep you up to date on brain health happenings, provide lifestyle-tips for a healthy brain, as well as keep you current on GCBH's latest efforts to sift through the conflicting science reporting. We aim to provide you with evidenced-based brain health recommendations that make sense.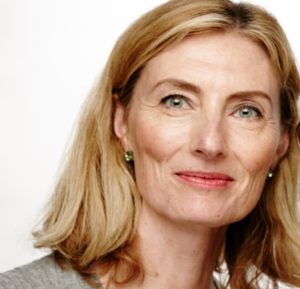 Sarah Lenz Lock is Senior Vice President for Policy in AARP's Policy, Research and International Affairs (PRI) where she helps position AARP as a thought leader addressing the major issues facing older Americans. She leads AARP's policy initiatives on brain health and care for people living with dementia, including serving as the Executive Director of the Global Council on Brain Health, an independent collaborative of scientists, doctors and policy experts convened by AARP to provide trusted information on brain health.