International Day of Older Persons and Opportunity in the Aging Trend
By Jean Accius, September 30, 2019 02:44 PM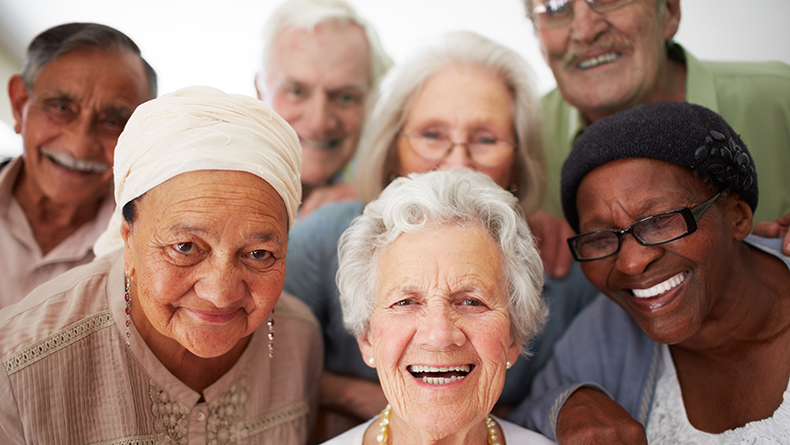 We are getting older—yes, here in the United States, but also globally. The trend stops neither at the borders of this country nor at those of the country of my birth, Haiti. It spans around the world, from Asia and Europe to the Americas.

By 2020, people aged 60 and older worldwide will outnumber children under age 5. As birth rates decrease, people are living longer. Work, health care, family dynamics, safety-net programs, transportation, and housing are all coming face to face with this singular fact.

Let that sink in for a second. Every aspect of our lives is touched by the aging of our population.

The International Day of Older Persons, October 1, marks the perfect time to celebrate the opportunity that lies within this changing dynamic while also focusing in on its challenges. People are working later in life because they want to or need to, or both. Many older individuals around the globe struggle economically, while others are able to enjoy the dynamism of their longevity through work, family, play, and other aspects of life.

The Trend from All Angles

To effectively address our changing demographics, global leaders must understand aging's profound implications for both the public and private sectors. Public policy, social programming, workplace culture, market outreach, and service delivery will all need to meet the needs of older adults. The design and delivery of products and services will need to adjust to accommodate these growing markets. From a private-sector perspective, the shift provides a massive opportunity for innovation, creative market solutions, and market growth. In other words, the aging trend is its own economic engine.

Yes, there are challenges we need to address with an aging society, but the benefits can be tremendous. Strikingly, the observations of AARP founder Ethel Percy Andrus are perhaps more relevant than ever. "Today we find in the world about us great issues at stake," she said. "For any age, never has there been a greater opportunity, a greater responsibility—a more awesome obligation."

AARP's Global Leadership

That's what inspires AARP to be a global leader on this issue. We are amplifying innovative solutions and working to foster global partnerships in order to share best practices on all the issues that touch this trend. It also means sharing knowledge through our award-winning publication The Journal and original research such as the Aging Readiness and Competitiveness Initiative. "We believe there is tremendous value in sharing information among nations, regions, communities, and organizations," AARP CEO Jo Ann Jenkins explained in her recent article published by the Milken Institute. "Our international efforts are based on the premise that we can learn a lot from the experiences of other countries, and they can learn from our experiences as well."

AARP International is leading many of these efforts, engaging with high-level officials at the global level as well as organizing and participating in international meetings to drive systematic change. AARP's partnership with OECD (Organization for Economic Co-operation and Development) and the World Economic Forum to foster a multigenerational workforce is a clear example of the benefits of embracing international collaborations.

Further, just last month an AARP delegation led by CEO Jo Ann Jenkins traveled to Singapore to participate in a series of executive engagements. These engagements ranged from speaking at the Milken Women Leaders in Finance Summit and Milken Asia Summit to select bilateral meetings with senior policy makers and private sector executives. Also in Singapore, AARP, together with Mercer, OECD and the World Economic Forum, hosted the second in a series of three Executive Regional Roundtables to inform the broader "Living, Learning, and Earning Longer" collaborative project.

Singapore will serve as the featured country in the 2020 edition of AARP The Journal, our annual international publication on aging issues that serves as an outstanding vehicle for sharing good ideas and best practices. Our trip to Singapore last month will inform that issue, complete with photos, video, and editorial content from the experience.

Related to all such efforts is our Future of Work for All Generations initiative to accelerate the move toward tapping the potential of a vibrant multigenerational workforce. When we Create a corporate culture of inclusion, Invest in policies and practices that support all ages, business and society will Prosper.

Our global reach and presence is also strong at the United Nations (UN), the largest global body with 193 member states. For over 30 years, AARP has been informing and influencing intergovernmental issues to ensure that older adults around the world can age with dignity, purpose and independence. We salute the UN for designating October 1st as UN International Day of Older Persons globally. It's revealing that the theme for this year's International Day of Older Persons is "The Journey to Age Equality." The charge on this day isn't simply to recognize or celebrate our elders. Instead we are called to recognize our aging society as the global asset that it is.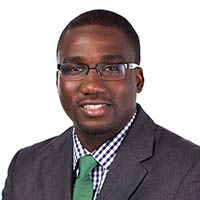 Jean Accius is senior vice president for AARP Thought Leadership and International Affairs. His areas of expertise include aging, caregiving and long-term care policy.