Americans Eager to Learn from Other Countries' Aging and Health Policies, AARP Survey Finds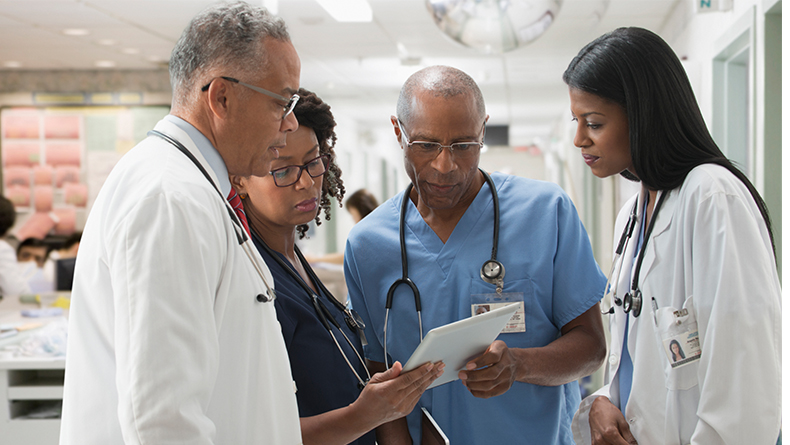 To mark the start of the World Health Organization's 76th World Health Assembly (May 21-May 30), AARP is releasing the results of a new, nationally representative survey of more than one thousand American adults ages 50-plus. The survey assesses attitudes towards the U.S. healthcare system, beliefs about how it stacks up against those in other developed countries, and levels of interest in learning about solutions for achieving healthy aging from other countries around the world.

U.S. healthcare system rated low in accessibility, affordability, and some aspects of care

The survey asked participants to rate different aspects of the U.S. healthcare system, and results suggested that there are opportunities for the U.S. to learn from other countries' health systems when it comes to addressing gaps in coverage, accessibility, and affordability for older Americans.

Half of those surveyed rated the quality of the U.S. healthcare system as either "good" (36 percent) or "very good" (14 percent). However, far fewer (39 percent) rated healthcare in the U.S. as accessible and even fewer (16 percent) consider healthcare affordable. Moreover, when looking at aspects of quality, access, and affordability combined, about half (47 percent) rated the U.S. healthcare system as "fair," another 30 percent rated the system as "good," and about a quarter gave it a "poor" rating.

Underscoring these findings were perceptions of how the U.S. healthcare system compares to those in other developed countries. Notably, only about a third (35 percent) of respondents believe the U.S. is better than other developed countries at ensuring that everyone—regardless of race or ethnicity—receives equal access to good quality healthcare. Similarly, about a third (34 percent) believe the U.S. is superior in providing easy access to affordable prescription drugs. And while the survey did reveal that about half of respondents (51 percent) believe the U.S. provides care superior to other countries for chronic conditions the picture becomes different when examining comprehensive care for the very old with only 11 percent saying that the U.S. is much better than developed countries for this type of care.

Americans express high interest in global healthy aging practices

As highlighted above, results of the new survey from AARP reveal areas for further exploration in the U.S. healthcare system, especially when it comes to issues of access, affordability, and care. Accompanying these findings is a robust interest from older Americans to learn about the best practices and solutions from other countries.

Specifically, the vast majority (82 percent) of survey participants responded that the U.S. could either learn a "a lot" or "some" from other countries around the world. Complementing this finding, a combined 74 percent would be interested or moderately interested in learning about healthy aging practices from other countries.

Answering the call: advancing global thought leadership in healthy aging

The findings suggest a strong desire on the part of survey respondents to learn about the solutions taking place throughout the world and to see how those solutions can enable them to achieve healthy aging. To this end, AARP International engages global stakeholders to identify and share ideas and best practices that support healthy aging through publications such as its Aging Readiness and Competitiveness (ARC) initiative.

The fourth and latest edition of this initiative (or ARC 4.0) examines the efforts underway in low- and middle-income countries (LMICs) to tackle aging inequities—or the health and socio-economic disparities arising from factors including geography, gender, race, ability, sexual orientation, and socio-economic status that compound throughout an individual's life.

Many LMICs are currently experiencing population aging at a faster rate than high-income countries and, by 2050, 1.2 billion adults aged 65 and over will live in LMICs. This dramatic demographic shift is accompanied by aging inequity. Although aging inequity is often more pronounced in LMICs, it is also a persistent feature in high-income countries such as the U.S. Given these shared challenges, the U.S. could both learn from and work with other developed countries to generate creative, innovative, and equitable approaches to care for older adults.

Take, for example, Colombia's Comprehensive Care Model for Rural Health as highlighted in the ARC 4.0 report. This innovative model expands access to comprehensive healthcare among traditional agricultural communities in the locality of Sumapaz. Health disparities between Sumapaz and more urban localities in Colombia are high due to the locality's remoteness, low insurance coverage, deficient road infrastructure, and lack of health infrastructure. To address these disparities, 10 community networks were established to target the health needs of different demographics in the region, including older adults, women, and people with disabilities. The model consists of: (1) community participation throughout all phases of its implementation, (2) health promotion and accession through education, social integration, and home medical visits, and (3) food security and environmental protection. The model now provides health coverage for 100 percent of the locality, including access to comprehensive and complimentary health services, which have improved the region's quality of life.

Good ideas have no borders: a belief to embrace

Reversing recent reductions in U.S. life expectancy will require policymakers to target inequities stemming from discrimination, access, and affordability. Looking to other countries, regardless of income-level, will be helpful to develop a more equitable domestic healthcare system that is responsive to demographic change.

Successfully adapting lessons from abroad to facilitate healthy aging in the U.S. will require input from policymakers, local healthcare providers, and older adults. But if innovative models like Colombia's Comprehensive Care Model for Rural Health are any indication, both education and community collaboration are important elements in closing the care gap and, potentially increasing life expectancy both in the U.S. and elsewhere.