Among Older African Americans, Depression Continues to Be Under-Detected and Undertreated
The good news is that appropriate treatment can help most older adults with depression. What's more, Medicare has recently improved its coverage for people with mental disorders. It now covers a free annual depression screening, and beneficiaries no longer have to pay more for outpatient treatment of mental illnesses than they do for physical illnesses. In addition, Medicare's prescription drug benefit covers essentially all antidepressants used to treat people with depression.
Older African Americans' Depression Is More Likely to Go Undetected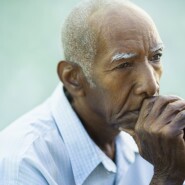 Despite these advances, older African Americans with depression are less likely than their non-Hispanic white counterparts to know that they suffer from the disease. Many depressed older African Americans never see a mental health clinician — often because of negative stigma, culturally insensitive care or a mistrust of mental health professionals. Researchers estimate that two-thirds of older depressed blacks have never seen a health professional for their depression, compared to less than half of older non-Hispanic whites.
Treatment for Depression: Older African Americans Lag Behind
Once diagnosed, many older African Americans do not get their depression treated. Research shows that depressed African Americans enrolled in Medicare are about half as likely to receive antidepressants or psychotherapy as non-Hispanic whites, putting them at greater risk of developing severe depression.
Encouraging Signs From the Centers for Medicare and Medicaid Services (CMS)
CMS recently announced its first-ever Equity Plan for Medicare. The plan's goal is to improve health equity for minorities and other underserved populations in the Medicare program by:



increasing understanding and awareness of disparities

developing and disseminating solutions

taking sustainable action and evaluating progress
Now is the time for CMS to seize this unprecedented opportunity — and to put concerted efforts into making quality and affordable mental health care equally accessible to depressed Americans of every race, ethnicity and culture.
Photo: Courtesy of iStock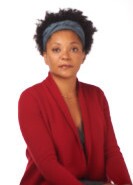 Claire Noel-Miller is a senior strategic policy adviser for the AARP Public Policy Institute, where she provides expertise in quantitative research methods applied to a variety of health policy issues related to older adults.
Also of Interest

See the AARP home page for deals, savings tips, trivia and more.