Financial Abuse of Older Adults: AARP and American Bankers Association Foundation Partner to Tackle Growing Problem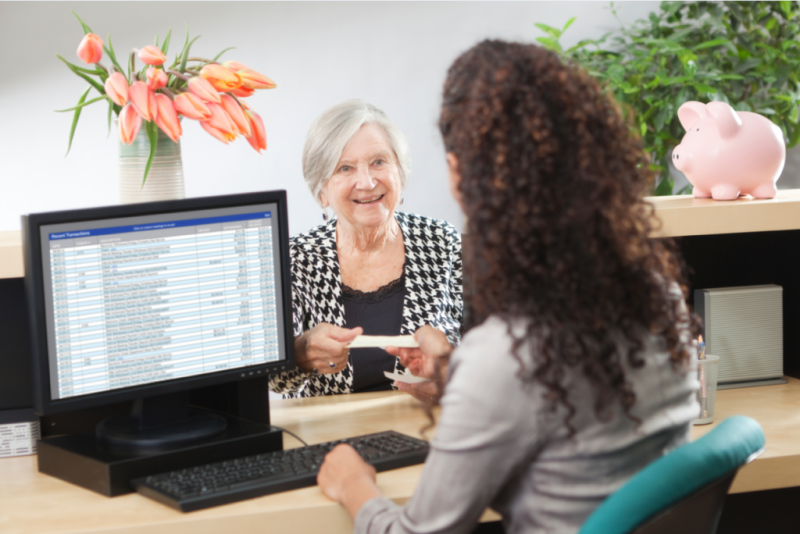 An 81-year-old woman who was swindled out of $806,500 by a lottery scam.

A man who drained his grandfather's life savings for his personal use.

A "traveling handyman" who received an up-front payment for work that was never completed.

All of these are true examples of financial exploitation — now the most prevalent form of elder abuse. Older adults lose at least $3 billion each year due to fraud.

What can be done to address this problem?

The answer: educating bankers and people 50 and older and their families on how to prevent, recognize and report financial abuse.

Banks are well positioned to play a critical role in protecting the financial security of their older clients. By stopping financial abuse, one effective training program saved a bank approximately $2 million.

To provide not only bankers, but also older adults and their caregivers with the tools they need to stop financial crimes, AARP and the American Bankers Association Foundation (ABA Foundation) recently announced our campaign to fight fraud and exploitation of the 50-plus and their families.

Growing numbers of older Americans, especially those with cognitive impairments, are at risk for financial abuse. About 14 percent of Americans older than 70 are living with dementia, and this figure is projected to rise rapidly. The prevalence of dementia is projected to double by 2050.

One of the first warning signs of dementia in older adults is having trouble managing finances. Dealing with paperwork and making sound judgments about how to save or spend money become ever more challenging for a person living with dementia. Over time, older clients may need help from family caregivers with banking transactions, bill payment and decisions about savings, health insurance, investments and retirement. Millions of family caregivers help adults manage finances.

How are AARP and the ABA Foundation rising to the challenge?

AARP and the ABA Foundation will respond by developing joint materials for banks, people 50 and older and family caregivers to prevent financial fraud and exploitation. The joint effort will focus on three areas of what AARP calls age-friendly banking: preventing fraud; helping family caregivers who manage finances; and protecting people with dementia.

Specifically, we will develop tip sheets on topics such as top scams; protecting yourself from financial exploitation; and how to opt out of unsolicited requests. We will each conduct survey research on the extent of the problems and proposed solutions. Based off of these findings, we will publish written materials. AARP also is proud to be a judge for the 2015 ABA Community Commitment Award for banks to protect older Americans from financial abuse.

As the aging population grows dramatically, this significant demographic shift will transform the way banks provide financial services to its customers who are age 50 and older — from frontline interactions to becoming more involved in educating older adults and their families about protecting their assets from increasingly sophisticated scams.
Wendy Fox-Grage a senior strategic policy adviser at the AARP Public Policy Institute. Her areas of expertise include long-term care, elder abuse, Medicaid, and home and community-based services.