Gaining New Ground: Solutions for Financing Long-Term Services & Supports
By Jean Accius, February 24, 2016 04:24 PM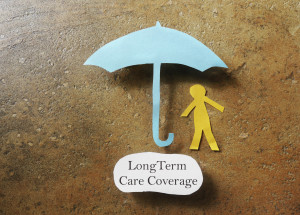 There is little dispute that the cost of long-term services and supports (LTSS) is daunting. The typical cost for care in a nursing home is about $91,250 a year, and the average annual base price for assisted living is $43,200. Few people can accumulate sufficient savings, even over a lifetime , to cover the costs. Most people rely on their families and friends for the bulk of their LTSS needs. Yet, family caregivers cannot do it all, and in the future, there will be fewer potential family members on whom an aging population can rely for everyday help.

The Medicaid program is the primary public payer for LTSS , but is available only after individuals deplete their savings. The private long-term care insurance industry is facing major challenges and needs a makeover. Most carriers are exiting the market, and the few remaining are making tough business decisions (i.e., raising premiums and implementing tougher underwriting requirements) to stay viable. The practical problems facing families, communities, the private sector and government are insurmountable unless we find real solutions to address these real challenges.

The United States does not have an efficient financing strategy and system for delivering LTSS. However, there are new efforts gaining ground for change, and it appears that a hybrid approach for financing LTSS is gaining momentum. Several prominent groups including the Bipartisan Policy Center (BPC), Long-Term Care Financing Collaborative (LTCFC) and LeadingAge recently released a series of policy recommendations to respond to the growing need for LTSS and to address the pressures on families, private industry and the Medicaid program. The key takeaways are clear: The need for LTSS is an insurable risk, and a mix of public and private financing approaches are needed to assist individuals with LTSS needs and the families who help care for them.

Both the BPC and LTCFC include different approaches to improve the private long-term care insurance market and modernize the Medicaid program. But, importantly, all groups reached similar conclusions, pointing to the creation of a public universal catastrophic social insurance program. They underscore the need to design a social insurance framework to provide a core benefit, supplemented with private resources (including private long-term care insurance), and to strengthen Medicaid to meet the needs of the most vulnerable.

While there are key details in these reports that still need to be fleshed out, it is clear that these policy solutions are strategies to reduce the uncertainty, frustration and anxiety many families face as they struggle to plan and pay for LTSS. Solving these critical issues will not be easy, but there is now significant momentum and agreement to disrupt the status quo.


Debra Whitman is chief public policy officer at AARP. Jean Accius is vice president of long-term services and supports and livable communities in AARP's Public Policy Institute.