It's a Shame: Low-Income Medicare Beneficiaries Continue to Be Plagued With Balance Billing
By Lynda Flowers , October 02, 2015 10:13 AM
Federal law prohibits traditional Medicare and Medicare Advantage providers and suppliers from billing people who are qualified Medicare beneficiaries (QMBs) for Medicare deductibles, coinsurance and copayments — a practice known as balance billing. Qualified Medicare beneficiaries (QMBs) are people with Medicare who have incomes at or below 100 percent of the federal poverty level — or a higher level set by their state — and very few resources. In spite of the prohibition, many QMBs are receiving and, out of fear, paying these bills.
Get answers to your health coverage questions — Medicare Q&A tool »
In December 2011, the AARP Public Policy Institute (PPI) released a report that found that, among other things, some QMBs were receiving bills from their providers. Shortly after the release of the PPI report, the Centers for Medicare & Medicaid Services (CMS) issued a notice to providers reminding them of the balance billing prohibition. Then, in June of this year, another national nonprofit organization sponsored a webinar during which a CMS official reiterated the federal ban on balanced billing of QMBs.
It now seems that friendly reminders to providers are not effective. A few weeks ago, CMS released its own study, which found that Medicare providers continue to break the law by regularly billing QMBs. Just like in the PPI study, QMBs in the CMS study reported paying these bills out of fear. Here are some of the things the QMBs in the CMS study had to say:

"I received two bills that I know I should not have received. I was sick and I needed the care, so I just paid them."
"I often get bills that I should not be receiving. I get so frustrated fighting the system that I just pay them. I am a master at going without things that I need."
"Every time I visit the doctor, I get a bill for $15.27. I know I should not be receiving these, but I don't want to 'rock the boat'. The doctor is in walking distance, so I don't need to take public transportation. That saves me a lot because my income is only $329 a month. I ultimately do not know what I should and shouldn't pay? I really feel anxious. I do not know what is going to happen with my health care. My food stamps were just cut. So you never know."
Get Help: Find out if you're eligible for public benefits with Benefits QuickLINK »
Providers should not subject low-income Medicare beneficiaries to this kind of pressure, and low-income beneficiaries should not be intimidated into paying bills they cannot afford. It is time for CMS to enforce the law against balance billing.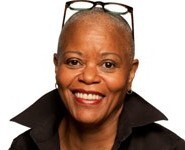 Lynda Flowers is a senior strategic policy adviser specializing in Medicaid issues, health disparities, public health and health care quality.
Follow on Twitter: @LFhealthpolicy
Also of Interest

See the AARP home page for deals, savings tips, trivia and more.