It's Not Just a Meal: The Importance of the Older Americans Act Nutrition Program
By Olivia Dean, March 4, 2019 02:07 PM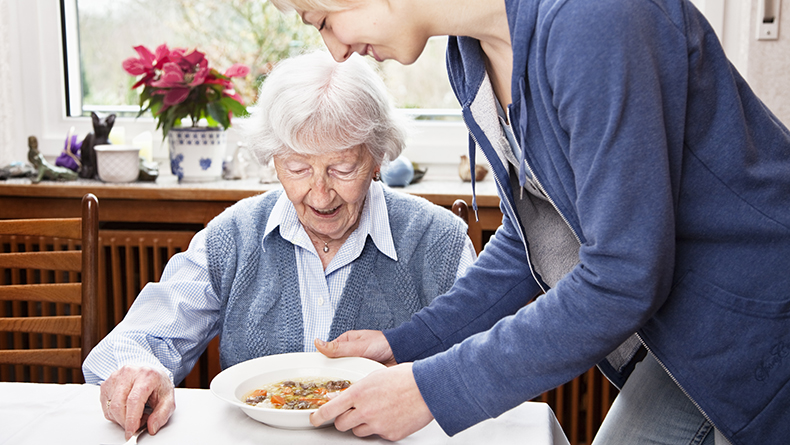 Imagine living alone, being frail or living with a disability, and unable to leave your house without help. Now imagine feeling a hunger pang, opening up your fridge to find it empty, or wondering how you are going to get your next meal.

For some food-insecure older Americans, that's their daily reality.

Fortunately, some are able to avoid that scenario, thanks to the Older Americans Act (OAA). The OAA's nutrition services program provides home-delivered and congregate meals to eligible seniors. In 2016, 146 million home-delivered meals (often referred to as "meals on wheels") and 79 million congregate meals were served through the OAA, feeding nearly 2.4 million older adults.

The program is effective and impactful. But there's a problem: funding isn't keeping up with growing need. A new AARP Public Policy Institute report by Kathleen Ujvari, Wendy Fox-Grage, and Ari Houser takes a deeper dive into the OAA programs and the need for increased funding.

How Does the OAA Nutrition Program Work?

Federal grants are provided to states and territories to provide OAA meal services to adults 60 and older. Volunteers and staff from local community organizations deliver home-delivered meals to homebound older adults, many of whom are at risk for institutionalization. The congregate meal program, meanwhile, serves healthy meals to older adults in group settings like senior centers, churches, and senior housing communities. Both congregate meal and home-delivered meal providers can also offer other services like nutrition education, screening and counseling.

Why Does It Matter?

The OAA Nutrition Program helps reduce hunger and has the potential to improve health. An evaluation found that 42 percent of congregate meals participants and 61 percent of home-delivered meals participants would skip meals or eat less without these programs. The home-delivered meal program is associated with better nutritional status, dietary intake, food security, and well-being.

The program can also help fight social isolation. In 2017, nearly half of congregate meal recipients lived alone. Congregate meals give older adults the chance to socialize over food in group settings, with many participants reporting seeing friends more often due to the meals. And perhaps not as self-evident is that the home-delivered meal program is associated with reduced loneliness among new participants, with delivery individuals often being the only human contact of the day for homebound clients. In turn, reduced isolation can actually improve health and associated health care costs. In fact, AARP Public Policy Institute research has found that social isolation costs Medicare an additional $6.7 billion a year.

Home-delivered meals in particular can also help seniors live in their homes longer, which an AARP survey found the majority of older adults want to do. Having meals delivered can also help relieve some burden on family caregivers, who often experience mental and physical health issues of their own.

What's the Problem?

Despite the importance of the program, funding hasn't kept up with inflation and increased demand from an aging population. While 40 percent of OAA funding goes to its nutrition programs, many low-income older adults who need meals aren't receiving them. Even though a quarter of low-income older adults are food insecure, only 10 percent receive meals through the OAA.

The OAA is up for reauthorization this year. At the very least, the OAA needs more funding just to maintain current nutrition programs. Providing more investment in the nutrition programs could allow more seniors to remain at home and in better health, saving health care costs.

March is National Nutrition Month. This blog is the second in a series of 3 blogs on the impact of the Older Americans Act. The other blogs from my colleagues address Older Americans Act funding and the National Family Caregiver Support Program.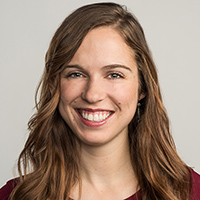 Olivia Dean is a policy research senior analyst at the AARP Public Policy Institute. Her areas of expertise include public health, health disparities, private coverage, and emerging health trends.