It's Not Your Granddaughter's Ride-Hail
By Tommy Hayes, Lyft, April 23, 2019 11:08 AM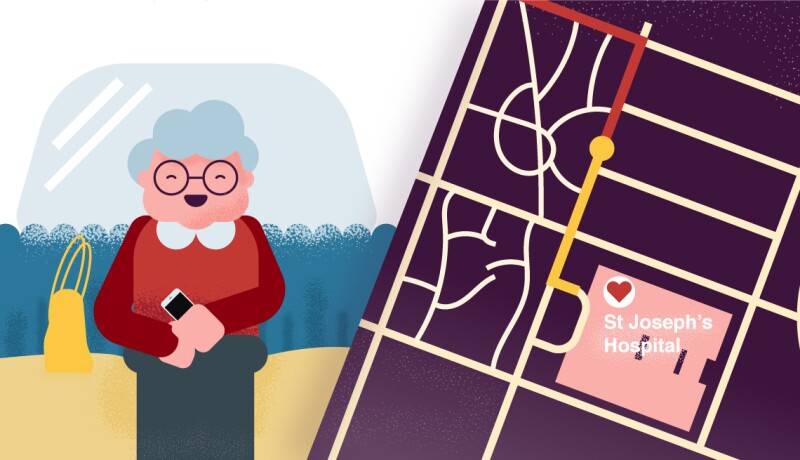 According to AARP Public Policy Institute research, more than 100 million Americans do not drive. Yet our transportation systems are still built primarily around individual car ownership. Ride-hailing services, like Lyft, along with public transportation systems are beginning to work together to reimagine how our future transportation infrastructure can improve quality of life for people of every age and background.

At Lyft, our mission is to improve people's lives through the world's best transportation. The transportation that works best for one person is often very different for those across geographies, age groups, and socioeconomic backgrounds. In order to truly put people at the center of our mobility experiences, we must develop the full array of transportation options to meet a diverse set of needs.

Human First Transportation

In urban areas, emphasizing people—rather than cars—is central to the idea of human-first transportation. This concept incorporates bikes, scooters, public transit, or even walking.

A good example of human-first transportation is a San Francisco pilot program that Lyft began to improve safety and reduce frustrations for residents along Valencia Street—an area known for its high numbers of pedestrians, cyclists, and cars. Lyft's program asked some of its riders to walk a short distance to designated pick-up and drop-off areas, which were located just off the main thoroughfare. The results demonstrated that customers are willing to walk a bit further when their safety is prioritized; they also highlighted that designated curb space for loading in these areas could make the system more efficient.

These results underscored an important consideration for effective mobility systems: companies can't create the future of transportation alone. Changing habits often also requires changing policies—and that means close collaboration with state and local officials.

Luckily, progress is being made to achieve that collaboration. In Washington, DC, the District Department of Transportation partnered with local businesses and government agencies to pilot a program in the city's Dupont Circle neighborhood that replaced some street parking with ride-hailing drop-off and pick-up zones to reduce congestion in high-traffic areas.

Expanding Mobility

While innovations in transportation can sometimes feel limited to dense urban areas, and embraced most by tech-enabled millennials who live there, Lyft's user base is rapidly growing in populations not thought of as typical tech consumers.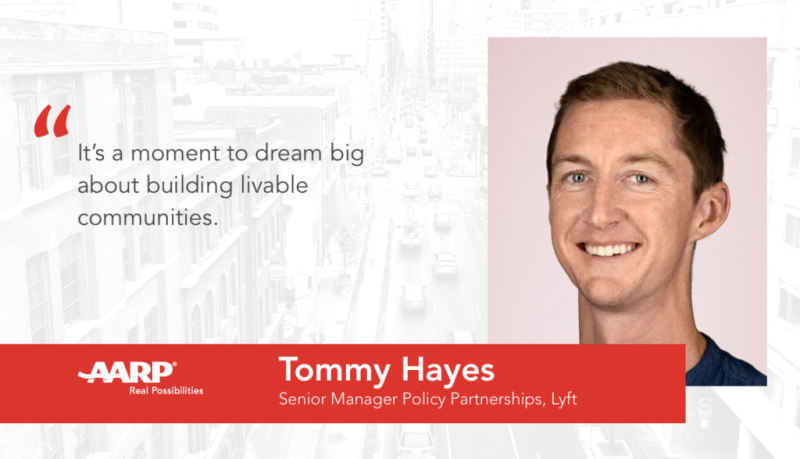 Lyft is working to foster that accessibility. We are exploring different ways to provide mobility solutions to improve the quality of life for individuals who can feel isolated, particularly older Americans. In fact, preliminary data from a forthcoming study from the University of Southern California's Center for Body Computing suggests that access to better transportation can improve quality of life for older Americans. Study participants were offered free rides to both medical and nonmedical destinations for three months, delivered through Lyft. AARP Foundation, USC Center for Body Computing, and UnitedHealthcare initiated the study to better understand whether free, on-demand transportation can reduce social isolation and missed medical appointments among a group of 150 Los Angeles seniors.

The early results are largely positive, with 68 percent of participants saying that free on-demand rides made travel to medical appointments easier, 74 percent saying it increased their number of social visits, and 90 percent saying it had a broadly "positive" impact on their lives.

While affordability is an important consideration (the cost of the participants' free rides provided in the study would have been roughly $400 a month otherwise), perhaps an even bigger consideration is comfort in using technology. Nationally, among individuals ages 65 or older, 54 percent don't have a smartphone. Interestingly, though, the study revealed something about technology adoption. While participants had access to a concierge service if they didn't feel comfortable using a smartphone, in the end 97 percent of respondents said they felt more comfortable using their smartphone after the study.

Supporting Family Caregivers and Making Medicine a Tap Away

In 2016, we began partnering with CareLinx—an online caregiver marketplace—to provide transportation services through the existing CareLinx application. A family member or authorized caregiver can schedule Lyft rides and track the location of his or her loved one in transit.

We see this as a major area of growth in the coming months and years. In November, we announced our first-ever vice president of health care. We plan to expand the health-related services we provide so people can more easily get to appointments and nonemergency medical transportation services are more affordable for all.

As we continue to improve transportation for all, we're constantly learning about how transportation touches every person and every aspect of life. From accessing our jobs to ensuring we get to our health check-ups and even connecting to others in our community, the future of transportation should make mobility available and efficient for all.






Tommy Hayes is the senior manager of policy partnerships at Lyft. Tommy was a panelist at the AARP Public Policy Institute Future of Transportation Solutions Forum and is a guest blogger for this series. Views in this blog do not necessarily reflect those of AARP or the AARP Public Policy Institute.

You may also be interested in other blogs in this AARP Public Policy Institute Future of Transportation series: