Five Years Running and More Powerful than Ever: Livability Index's Impact Is Out of This World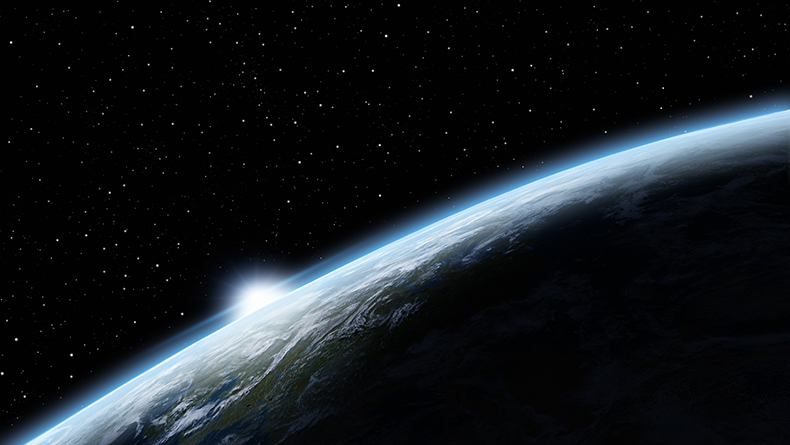 Recently, the Air Force conducted a bidding process to determine the location of the new Space Command headquarters. While AARP is hardly the first organization that comes to mind for either space travel or national defense, there is, believe it or not, an important (and very worldly) connection concerning such disparate topics and entities.

That connection: employers, jobs, and where people want to live. Space Command will be a large employer. The installation will bring with it approximately 1,200–1,500 military and civilian jobs, and the people who will fill those jobs need somewhere to live. To attract talent, the Command's leadership must consider a location's quality of life. The announcement by the Air Force contains three screening criteria for potential sites. Such a site should:

Be located in one of the 150 largest metropolitan areas;
Be within 25 miles of a military base; and
Score 50 or above on the AARP Livability Index.
If that third criteria surprises you, it shouldn't. The AARP Livability Index launched five years ago as the world's first nationwide, neighborhood-based index measuring livability. It measures every community, providing neighborhood scores across seven categories of livability by tracking 40 metrics and 20 public policies. Since 2015, it has been used by mayors, advocates, urban planners, age-friendly community program leaders, home buyers and others. Even the Army tapped the Index, which relaunched in 2018 with updated data, to choose the location of its Futures Command.

Needless to say, the Department of Defense isn't going to rely on luck to find the right location. In a memo to all state governors about the headquarters selection process, Assistant Secretary of the Air Force John Henderson captured several elements of the Livability Index's true capability. The Livability Index criterion, he stated, "ensures that eligible locations can provide a quality of life that enables U.S. Space Command to competitively attract and retain a skilled workforce. Quality of life factors measured by the index include: housing affordability, great neighborhoods, safe and convenient transportation, clean air and water, quality health services, civic/social involvement, and inclusive opportunities."

Making the Best Choice
The AARP Livability Index: Great Neighborhoods for All Ages - AARP
While the Space Command HQ search is a huge endeavor, location decisions like this happen every day for families and businesses, both large and small. Whether it's a large employer looking for where to locate a new headquarters, a family looking for a home, or a single older adult looking for a new place to live, location decisions are crucial ones. They are also complex—the factors above that Assistant Secretary Henderson listed are just some of the ones that could be considered, particularly given an individual's (or organization's) specific desires and needs.

Adding more complexity is that our needs change over time. Our income, physical needs, family status, health and other factors may shift. We may find ourselves in need of transportation options if we can no longer afford our car, or if our eyesight begins to fail. Climbing stairs could become difficult, and so we may desire a housing option with no steps. Or we may benefit from parks, libraries and other places of interest being within walking distance.

If we are lucky, we wind up in a community that offers a range of options for when our needs change, perhaps having done so without even considering future needs and preferences. We also know that wants and needs differ between people – individuals may prioritize different things.

If we are deciding on a location for a large employer, or if we are a community leader, we should make sure that the community in question is able to serve a wide range of people, regardless of age, income, physical ability, or other factors. Just as importantly, today's score is a building point for any community that wants to improve. Every community has benefits and drawbacks alike, and the Index's list of policy solutions is just the beginning of the improvement process.

A Tool for All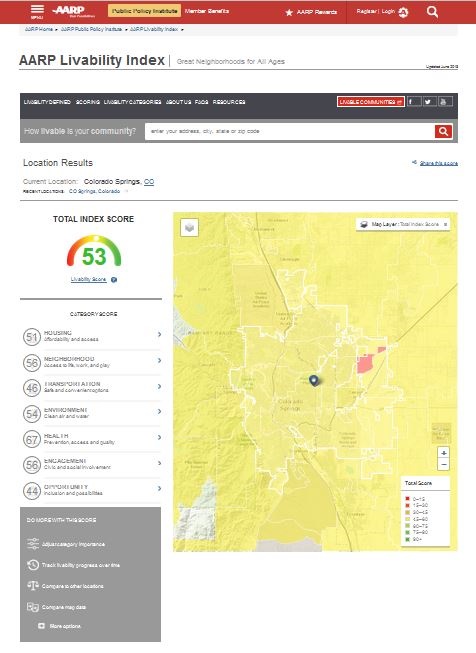 The "secret sauce" of the Livability Index is that it provides a fair measuring stick for neighborhoods and communities: we transparently display and weigh metrics that were carefully curated by a team of experts over a period of years and put them in a tool that makes livability easier to understand. (We even added the ability to personalize your version of a place's score by adjusting the category weights according to your preferences).

With just a few clicks, one can see what gaps may exist in a given neighborhood and what could be improved. (No neighborhood is perfect.) Don't be surprised if a favorite place of yours scores lower overall than you expect. Dig in further, and look within each category to see the "red light" metrics revealing the specific challenges there.

A quote often attributed to Roman philosopher Seneca can be paraphrased as "Luck is when preparation meets opportunity." The Livability Index is designed to enable good decisions, creating more "lucky" situations where peoples' neighborhood choice provides them with the options they need to thrive, even as needs change.

The military isn't relying on luck with its big decision. Whether we're a military command locating an HQ, a community that wants to create a better quality of life for its residents, or a single person looking for the right place to live, let's remember Seneca's words. It's time to make our own luck.

Please leave a comment on the Index site or contact us learn more about opportunities for your business with the Livability Index.

This is part of a series of posts on the Livability Index: Great Neighborhoods for All Ages. You can find the Index online, and join our conversation about it on social media using the hashtag #LivIndex. For more information, see AARP's livable communities policy work and find resources on livable communities.