Medicare Covers a Proven Diabetes Prevention Program, but Access Remains an Issue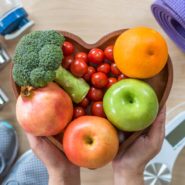 Most people have heard of diabetes, but many people haven't heard of prediabetes. [1] Prediabetes is a condition where blood sugar levels are high but not high enough to be considered type 2 diabetes, a disease where the body can't properly use insulin, the hormone that regulates blood sugar.
In the US, 84 million adults have prediabetes, including 23 million people ages 65 and older. That's nearly half of the population over 65. Racial and ethnic minorities are also especially at risk. The good news? People can often reverse prediabetes or stop it from progressing to diabetes by eating a healthy diet, getting some exercise, and losing a little weight.
Because prediabetes can progress to diabetes, which is associated with serious health conditions like stroke, heart disease, and blindness, it's important to get the word out about prediabetes and direct older adults to programs that can help them prevent or manage the condition.
One such program—called the Medicare Diabetes Prevention Program (MDPP)—is aimed at helping older adults with prediabetes make the required lifestyle changes to prevent diabetes. The MDPP is an evidence-based lifestyle change program that Medicare reimburses suppliers for delivering.
However, Medicare payment for a service does not necessarily mean access to that service for beneficiaries who need it most. While the MDPP is a step forward for public health, there are currently few providers available to meet the growing need. In fact, one study found that insufficient provider reimbursement by Medicare is a possible deterrent to provider participation, jeopardizing access and potentially widening disparities.
We urge the Centers for Medicare & Medicaid Services—the federal agency that administers Medicare—to promote both access and availability. CMS must work with key stakeholders to ensure the millions of older adults eligible for the MDPP program, including underserved groups such as racial and ethnic minorities, are able to find a provider offering the program. Given the MDPP's national scope, it offers a huge opportunity for greater use.
*** To see if the MDPP is available in your area, click here. ***
[1] Survey responses from AARP's Telephone Town Halls on prediabetes among African American and Latino communities.
Olivia Dean is a Policy Research Senior Analyst in AARP's Public Policy Institute. Her work focuses on a variety of health-related issues, including public health, health disparities, private coverage, and emerging health trends.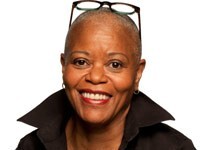 Lynda Flowers is a Senior Strategic Policy Advisor in AARP's Public Policy Institute. Her work focuses on Medicaid, health disparities/health equity, public health, prevention and healthy living, oral health, and health care quality.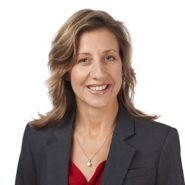 Jennifer Peed is the Director of the Office of Center Integration at the Center to Champion Nursing in America. Jennifer provides financial oversight, directs operational activities, and provides guidance on special projects. She also serves as chief of staff for the Campaign for Action.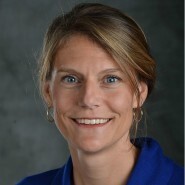 Elizabeth Carter is a Senior Health Services Research Advisor at the AARP Public Policy Institute and an OptumLabs visiting fellow. Her research focuses on health and policy issues affecting older adults, from the prevention and treatment of chronic diseases and their complications, to health care quality and cost.