New Federal Rule Presents States with Important Opportunity to Enroll More Low-Income Americans in Medicare Savings Plans
By Tobey Oliver, October 20, 2023 02:22 PM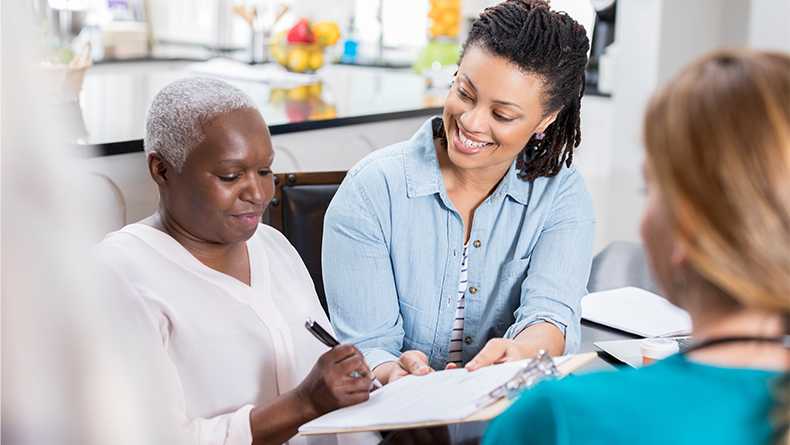 Medicare Savings Plans (MSPs) are state-run programs that help low-income Medicare beneficiaries afford health care by paying all or part of their Medicare costs such as premiums and copays. However, applying can be burdensome and many people who are eligible for MSPs are not enrolled. A new CMS rule aims to address this challenge by making a number of changes to help streamline the application process.

The new rule will take time to fully implement but begins in 2024 with the automatic enrollment into MSPs of some people who receive Supplemental Security Income (SSI). The new rule also requires states to use existing data more effectively to determine who is eligible for the program, and CMS has said that it intends to provide technical assistance to help states comply. These changes include using data from the Medicare Part D Low-Income Subsidy Program (LIS, also known as "Extra Help"), allowing attestations, and re-defining family size to improve data-sharing across programs.

Removing duplicative requests

MSP eligibility requirements are already closely aligned with those of the LIS program, which helps low-income individuals pay Medicare Part D drug costs. States get LIS application data from the federal government and can use it to begin reviewing an applicant's MSP eligibility.

The new rule requires states to use the LIS data, and precludes states from asking for duplicative information. This change will reduce the amount of information applicants are asked to provide and, in some cases, may prove MSP eligibility without the need for additional information.

Tackling asset verification

Typically, asset verification is the most complicated part of the application process. It is burdensome for both the state and the applicant. While still complex, the new rules seek to help applicants enroll faster, even as they may still be working on verifying some of the more complicated types of assets.

Under the new rules, states are required to accept attestation from the applicant that they are within the acceptable limits for MSP eligibility for interest and dividend income, non-liquid resources (for example, a car), burial funds, and life-insurance policies. States may choose to conduct further verification activities after enrolling the individual, but the individual will be able to benefit from the program while that verification process is completed.

Defining family size

Income eligibility limits for MSPs depends on family size; individuals with a family are allowed a higher income limit than a single applicant. But how a state defines family size varies and is often not the same as how the LIS program defines it.

This slight difference in how family size is defined means the state cannot use the LIS income data to determine income eligibility. The new rule requires that states at least include the LIS definition within its definition. Though states will remain able to define family size for eligibility, this means states can more effectively use LIS income data for both eligibility processes.

The roll out

In setting its implementation timelines, CMS was cognizant of the amount of effort and resources states are currently devoting toward redetermining Medicaid enrollees' eligibility. While states have until April 2026 to comply with many of the requirements, they also have the option to begin implementation immediately.

Given the positive effect MSPs have in helping those with limited financial resources access needed health care, states would be well served to begin this work as soon as possible. States are currently reviewing their use of data to streamline processes as part of the Medicaid eligibility redetermination process, making this an efficient time to assess MSP eligibility processes as well. States should take advantage of work that they are already doing to look for ways to start making improvements under the new federal rule to help ensure that all MSP-eligible Medicare beneficiaries are able to benefit from these important programs.