New Medicare Program May Be Reducing Hospital Readmissions for Joint Replacement Patients
By Leigh Purvis, Elizabeth A. Carter, November 12, 2015 04:41 PM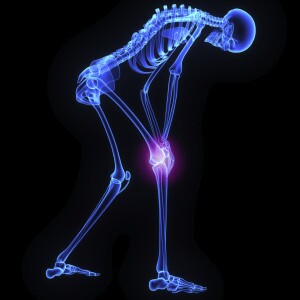 Lately you may have noticed a growing number of commercials filled with people happily touting the benefits of their new joints. Experts expect such procedures to become increasingly popular as the active boomer population continues to age. However, the commercials typically gloss over the fact that joint replacements do not come without risk: Implant-related complications are common and can lead to unplanned hospital readmissions.
While many hospital readmissions are unavoidable, experts believe hospitals can reduce readmissions for certain conditions. Accordingly, the Centers for Medicare & Medicaid Services (CMS) recently launched the Hospital Readmission Reduction Program as part of the Affordable Care Act. The program fines hospitals for excessive rates of readmissions among Medicare patients with certain conditions, including elective hip and knee replacements.
Early evidence suggests that Medicare's hospital readmission reduction program may have reduced hospital readmissions. AARP's Public Policy Institute (PPI) recently built upon these findings by using the OptumLabs™ Data Warehouse to examine the prevalence of hip and knee replacement procedures and post-procedure hospital readmissions. Our goal was to determine whether readmission rates after such procedures fell in the years immediately prior to the implementation of the hospital readmission reduction program.
Joint replacement procedures are increasingly popular among older adults
Our study confirmed that joint replacement procedures are increasingly popular among older Americans. Between 2009 and 2013, the share of adults ages 50 to 84 who underwent hip replacement procedures increased by 58 percent and the share who underwent knee replacement procedures increased by 34 percent. There were also notable age differences within the study population: Adults ages 65 to 84 had much larger increases in hip and knee replacement rates than adults ages 50 to 64.
Hospital readmissions after joint replacement procedures fell dramatically among age 65 to 84 population
We also found that rates of unplanned hospital readmissions following elective hip and knee replacement procedures fell markedly among the 50- to 84-year-old population between 2009 and 2013. These results were primarily driven by substantial reductions in readmissions among the 65- to 84-year-old population. Overall, the rapid reductions in hospital readmission rates among the 65- to 84-year-old age group resulted in rates that are now much more comparable to those found in the 50- to 64-year-old age group.
Medicare program effects remain unclear but promising
While this study ended before Medicare began fining hospitals for excess readmissions for hip and knee replacement procedures, there is evidence that hospitals have been employing preemptive strategies to lower readmission rates before the program began. Indeed, hospitals could have reasonably predicted that elective hip and knee replacement procedures would be included in the readmission reduction program based on CMS activities that began in 2009. Thus, our finding that rates of hospital readmissions following joint replacement procedures decreased substantially among the 65- to 84-year-old population could be further evidence that the Medicare hospital readmission reduction program is having its intended impact.
Photo courtesy of iStock: 7activestudio/Istockphoto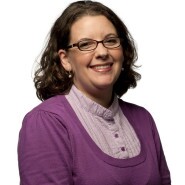 Leigh Purvis is the director of health services research in AARP's Public Policy Institute. Her primary areas of expertise are prescription drug pricing, biologic drugs and prescription drug coverage.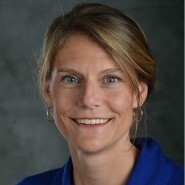 Elizabeth Carter is a senior health services research adviser in AARP's Public Policy Institute. Her work focuses on all aspects of healthy aging, from prevention and treatment of chronic diseases to health care quality and cost.