Six Ways to Improve the HECM Reverse Mortgage Program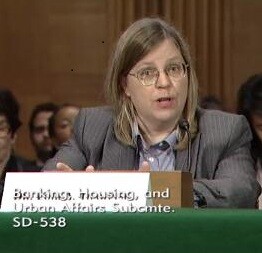 At a recent Senate hearing on reverse mortgages, AARP testified and suggested recommendations for improving the Home Equity Conversion Mortgage (HECM) reverse mortgage program. These changes would enhance consumer protections and increase the fiscal stability of the Federal Housing Administration's (FHA) Mutual Mortgage Insurance Fund.

1. Implement changes to strengthen the HECM program including: financial assessments, tax and insurance set-asides, and limitation of upfront draws for certain purposes though public rulemaking.

Changes are needed to enhance the HECM program's long-term sustainability by promulgating rules through the public rulemaking process. Program changes should ensure that consumer protections are adequate and access to credit remains for all qualified borrowers.

2. Require HUD to evaluate the HECM program every two years and report to Congress

The Department of Housing and Urban Development (HUD) has failed to act to improve the HECM program when problems were identified. The management of this program needs to be active and responsive when changes are observed. Regular evaluation and reporting to Congress will provide HUD with much needed encouragement to address problems that will ultimately protect the program and taxpayers.

3. Implement a suitability standard

Regulations are needed to ensure that consumers receive a loan that is best suited to their needs. The Consumer Financial Protection Bureau (CFPB) should promulgate suitability rules. In the current environment, lenders are permitted to recommend any loan product, while housing counselors are prohibited from providing advice.

4. Require lenders to present all loan products

Lenders have been able to control access to products in this marketplace, without having to provide complete information regarding product availability to consumers. By the time consumers reach a housing counselor, they have already made a decision about which loan to pursue. Consumers need more information about the full range of products that are available before they make a decision.

5. Conduct a study of HECM for purchase fraud

HUD should conduct a study on HECM for Purchase fraud to determine its prevalence. Working with HUD fraud investigators, the FBI, and the Financial Crimes Enforcement Network, HUD should measure the amount of fraud that has occurred within this program and develop stronger consumer protections for borrowers who engage in HECM for Purchase transactions.

6. Urge the CFPB to conduct a study on the appropriate use of reverse mortgages

Recent changes in the marketing of reverse mortgages indicate a shift from advocating their use as a tool to help older Americans age in place to a financial planning tool to be used as a type of investment portfolio insurance when investment values fall, or as a means to delay filing for Social Security benefits. Leveraging home equity for these purposes can be a risky strategy.

Care must be taken to ensure that the HECM program remains true to its original mission-to provide older homeowners with access to home equity through FHA-insured reverse mortgages so they can age in place.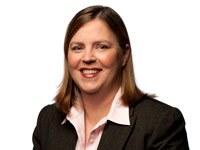 Lori Trawinski is a Senior Strategic Policy Adviser on the Consumer and State Affairs Team in the AARP Public Policy Institute. She is responsible for research and analyses of policy issues relating to mortgage lending, reverse mortgages, housing finance reform, foreclosures, financial services, consumer debt and banking.