Social Isolation: Detrimental to Older Adults' Health and Costly to Medicare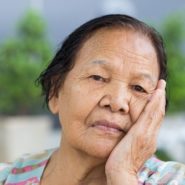 July is Social Isolation Month at AARP. This month, we are calling attention to the millions of older adults across the nation who lack meaningful social contacts with family members, friends or neighbors. Why the focus on isolation? Because social isolation is associated with bad health consequences: For example, socially isolated older adults are more likely to have heart disease, infections, depression, and premature cognitive decline. What's more, it significantly increases the risk of death among older adults. In fact, one study has likened the detrimental health effects of isolation to those associated with smoking up to 15 cigarettes every day.

Social contacts tend to decrease as people age and experience retirement or the death of family members and friends. The onset of age-related health problems and reduced physical mobility also contribute to reduced social contacts among older adults.

But social isolation is not only bad for older adults' health, it's also costly. According to a groundbreaking report by the AARP Public Policy Institute and Stanford University, lack of social contacts among people with Medicare is associated with an estimated $6.7 billion in additional Medicare spending every year. That's comparable to additional program spending for people with arthritis or high blood pressure.

Why do socially isolated Medicare beneficiaries cost the program more? One possible explanation: socially isolated older adults, who have less of a community network to rely on, are more likely to use skilled nursing home care—and they cost Medicare more when they do.

Efforts to reduce isolation among older adults are key to combating its negative consequences on health and on Medicare spending. So what can be done? Here are a few things that could make a big difference:





Find Isolated People: Require Medicare providers to screen older adults for social isolation using a valid and reliable screening tool.

Connect Isolated People: Connect socially isolated Medicare beneficiaries to proven strategies that help alleviate isolation.

Engage the Public Health Community: Get public health officials to recognize the seriousness of social isolation and begin to collect national data on how many people are affected by it.

Educate the Public: Launch a nationwide public education campaign to tell people about social isolation, its possible causes, and its impact on health. People should also know that it's ok to seek help. and that it is ok to seek help.


** For more information on social isolation among older adults, see AARP blog series here. **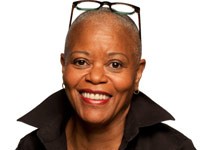 Lynda Flowers is a senior strategic policy adviser with the AARP Public Policy Institute, specializing in Medicaid issues, health disparities and public health.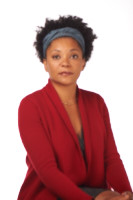 Claire Noel-Miller is a senior strategic policy adviser for the AARP Public Policy Institute, where she provides expertise in quantitative research methods applied to a variety of health policy issues related to older adults.