Something to Chew On: Highlights of Findings from an AARP Oral Health Survey of Older Americans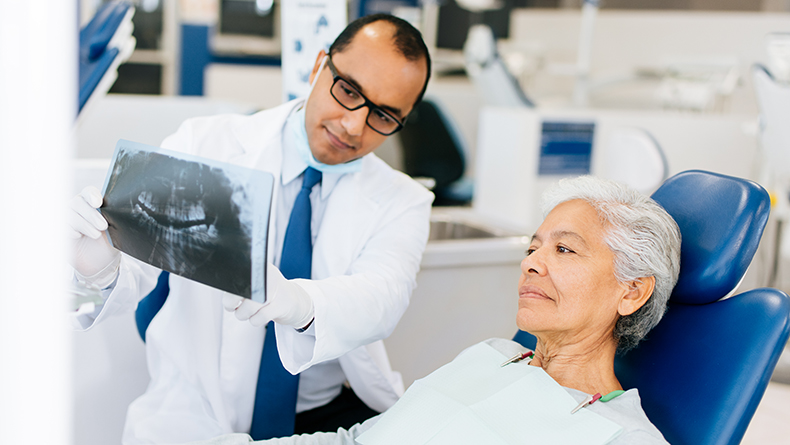 Oral health conditions—like untreated cavities, gum disease, and tooth loss—are not inevitable consequences of aging. Access to adequate dental care among older adults can prevent or delay these problems and may lead to overall improvements in health and well-being among seniors.

A robust body of literature—including a seminal report by the U.S. Surgeon General—finds a clear connection between oral health and physical health, including health conditions that are prevalent among older adults—like diabetes and heart disease. Yet, many older adults go without the care they need to maintain healthy teeth and gums. Despite this evidence, Medicare does not cover commonly needed oral health procedures like routine cleanings, treatment for cavities (a fertile breeding ground for bad bacteria), or tooth extractions.

To better understand the issue, AARP fielded a survey to learn more about older adults' current oral health needs, barriers they face obtaining oral health care, and the value they place on having regular access to such care.[1],[2] Here's what we learned from respondents ages 65 and older.

Older Adults Have Significant Unmet Oral Health Needs

The mouth has both good and bad bacteria. The good aid digestion; the bad cause tooth decay, gum disease, and can course through the body, possibly worsening chronic health conditions. Regular dental cleanings help keep bad bacteria at bay, yet, many older adults go without this basic care. Our survey results bore this out, finding that significant numbers of older adults have unmet oral health needs. More than a third of respondents ages 65 and older (38 percent) had not seen a dentist or dental hygienist in over a year or more, and 1 in 6 (16 percent) had not seen a dentist in over five years. Almost half (45 percent) delayed or did not receive needed oral health care in the past two years. Over a third (36 percent) said they needed a basic dental cleaning.

Older Adults Value Oral Health Care and Dental Coverage

Our survey found that the vast majority (93 percent) of respondents ages 65 and older value having healthy teeth and gums. Most (90 percent) said that oral health care is extremely or very important to a person's overall general health, and (80 percent) said that regular dental visits are just as important as regular doctor (or other healthcare professional) visits. In fact, they are willing to put their money where their mouths are, with most (62 percent) saying they would support adding a dental benefit to Medicare even if their costs would increase.[3]

Cost is a Barrier to Obtaining Oral Health Care among Older Adults

Despite clear evidence that oral health care is beneficial for older adults, they simply can't afford it. Not only can older adults ill-afford to pay for the care themselves, they are also unable to afford private dental insurance. Our findings underscore this. Over half of respondents (55 percent) reported not having any dental coverage, and more than a third (36 percent) were somewhat to extremely concerned about being able to pay their dental bills in next 12 months. Among those who delayed or did not get dental care, half (52 percent) cited cost reasons and a third (34 percent) cited lack of insurance.

A Gnawing Problem: Improving Access to Affordable Dental Care for Older Adults

Our survey clearly demonstrates that older adults want to maintain healthy teeth and gums as they age. They also want and need access to regular dental care, yet many can't afford it and are going without. Although evidence points to a strong connection between dental health and overall health, older adults lack access to routine dental care through Medicare. While our survey illuminates some of the needs and concerns they have around accessing oral health care, there is much more we need to know—like what oral health services do older adults want and what are they willing to pay for them. Future survey work will explore these issues.

[1] Complete survey data are forthcoming.

[2] Survey Methodology: Between October 17 and 29, 2018, AARP conducted a nationally representative survey of U.S. adults ages 45 and older via phone and web, using NORC's probability-based AmeriSpeak Panel® n=1,537 (web, n=1,056; phone, n=481), including oversamples of African Americans (n=334) and Hispanics (n=303). Interviews were conducted in English and Spanish. Results presented here only reflect responses of those age 65 and older.

[3] The survey did not address price sensitivity, thus we are unable to report how much more people would be willing to pay for a Medicare dental benefit.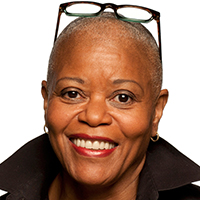 Lynda Flowers is a senior strategic policy advisor at the AARP Public Policy Institute. Her areas of expertise include public health, prevention, health disparities, and health care quality.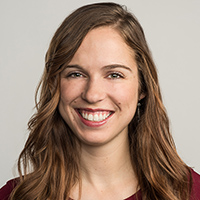 Olivia Dean is a policy research senior analyst at the AARP Public Policy Institute. Her areas of expertise include public health, prevention, nutrition, and health disparities.
Teresa Keenan is the Director of Health Research with AARP Research.