The Cures Law Brings Winds of Change to Electronic Health Records
The recently enacted 21st Century Cures Act will mean welcome changes to electronic health records (EHRs) as we know them. In short, the EHR piece of the Cures Act is good news for consumers. Here's why.

Enabling information flow

Tucked into the sweeping medical innovations legislation — which bolsters medical research and revamps new drugs' approval process — are provisions to break down barriers preventing EHRs from freely following people as they move between health care providers.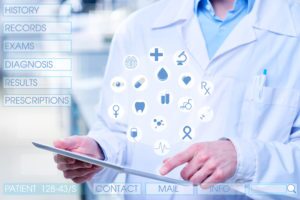 Specifically, the law takes aim at EHR vendor software that blocks health care providers from exchanging digital records with other clinicians' systems. This practice often prevents clinicians from easily transferring patients' information into a competitor's network.

The result is that many health care providers don't have up-to-date medical information when and where they need it. This can lead to duplicated tests, delays in treatment and even errors in medical care. It also means the kinds of bureaucratic headaches that are all too familiar to many consumers.

Under the new legislation, EHR software must allow seamless exchanges of health information as a condition of certification for use in wide-ranging federal programs that financially reward certain providers for using digital records. In addition, the legislation gives the federal government fresh authority to investigate information blocking claims. Vendors caught red-handed could receive fines of up to $1 million.

Making it easier for consumers to access their health information

The law also improves access to information by consumers themselves. Today, many people who seek access to their own health information face an uphill battle with their health care providers. The Cures Act seeks to fix this by authorizing the addition of another item to federal EHR certification standards — a requirement that software give consumers and family caregivers access to their digital records in an easily understood and secure format. The law also requires the federal government to educate health care providers on when they can legally share people's health information.

A name that fits the bill

Most consumers know the frustrations associated with transferring or obtaining health care information. To many, these challenges seem absurd in a 21st-century world centered on seamless information flow. The 21st Century Cures Act puts us one step closer to EHR systems that mean better care for consumers, and that empower people with their own health information.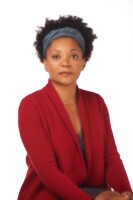 Claire Noel-Miller is a senior strategic policy adviser for the AARP Public Policy Institute, where she provides expertise in quantitative research methods applied to a variety of health policy issues related to older adults.