Women Face Tough Challenges in Retirement ... But Can Overcome Them!
By Mikki Waid , April 30, 2013 12:07 PM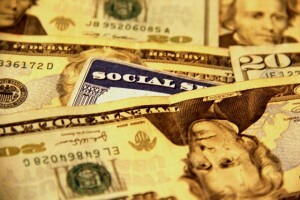 The writer Oscar Wilde said "When I was young I thought that money was the most important thing in life; now that I am old I know that it is." This is a great insight into how vital money can be at older ages - when we have a much more difficult time earning money or just can no longer work.
A recent report from AARP's Public Policy Institute, An Uphill Climb: Women Face Greater Obstacles to Retirement Security, highlights demographic and economic differences between men and women and describes how these differences can make retirement planning even more difficult for women. Consider this:
Women can expect to live longer than men and will need to prepare for more years in retirement.
The Social Security Administration estimates that women are expected to live two years longer than men at age 65 (21 more years compared to 19 years), so women need to finance a 10 percent longer retirement, on average, than men. In addition, women's higher life expectancy means they are more likely to live alone at older ages.
>> Sign up for the AARP Money newsletter
Women earn less. Women's lower earnings can lead to lower Social Security benefits, lower retirement income, and greater poverty at older ages:

In 2012, full-time working women aged 55 and older typically earned 76 percent of men's earnings.
Women's average annual Social Security retirement benefit was 78 percent of men's in 2012.
In 2010, the typical woman's retirement income was 59 percent that of the typical man's.
In 2011, the poverty rate for women (age 65 and older) was 73 percent greater.
Women's higher medical expenditures will help erode retirement security.

Women typically spend more on medical care: In 2007, older women's typical out-of-pocket spending was $3,319 compared to $2,948 for men.
Women are more likely to enter a nursing home, where the average annual cost of a private room was $75,000 in 2006.
Given these depressing statistics, what can women do to improve their retirement well-being?
Doing any of these steps will help you to increase your retirement income:

If your employer offers a retirement plan, participate and try to contribute as much as you can - at least up to the employer match if one is offered. By contributing, not only are you increasing your retirement income but you could also be reducing your tax rate.
Try to work longer. By working longer you will be able to contribute longer to your employer's pension plan, increase your savings, have fewer years of retirement to finance, and perhaps increase your Social Security benefits (through higher earnings).
Try to delay Social Security benefit receipt. If you wait to receive Social Security by just one additional year, you could increase your Social Security benefit between 6 percent and 8 percent per year ... for life!
As Oscar Wilde suggested, the older we are the more important money may seem. However, with some advanced preparation, patience, and determination, women can succeed in creating a comfortable retirement for themselves.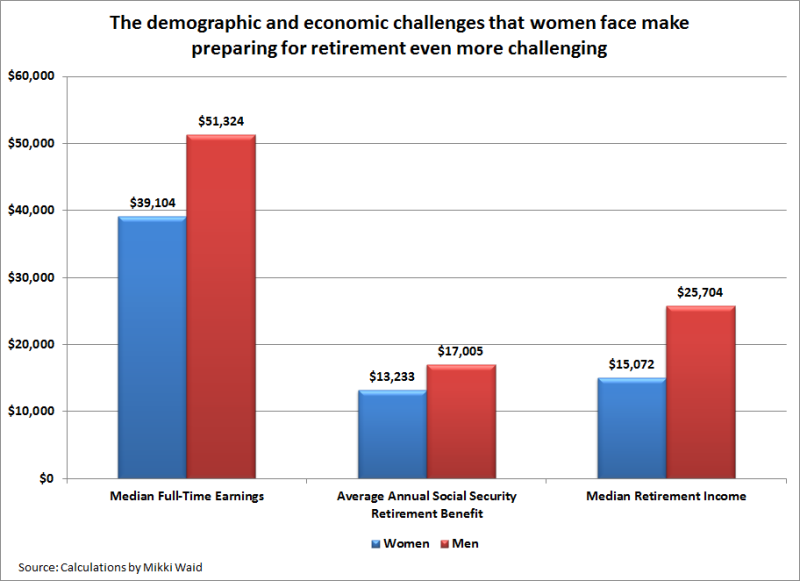 [Photo above courtesy of Mikki D. Waid]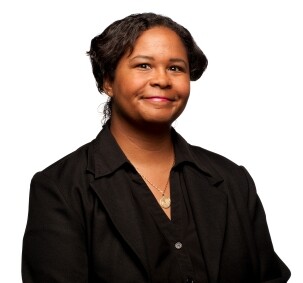 Mikki D. Waid, Ph.D. is a Senior Strategic Policy Advisor on the Economic Security Team in the AARP Public Policy Institute. She is responsible for research and analyses of policy issues relating to Social Security and retirement security.
>> Get discounts on financial services with your AARP Member Advantages.
Also of Interest

Join AARP: Savings, resources and news for your well-being
See the AARP home page for deals, savings tips, trivia and more