AARP Is Looking for Asian American Heroes
By Gil Asakawa, March 18, 2016 05:48 PM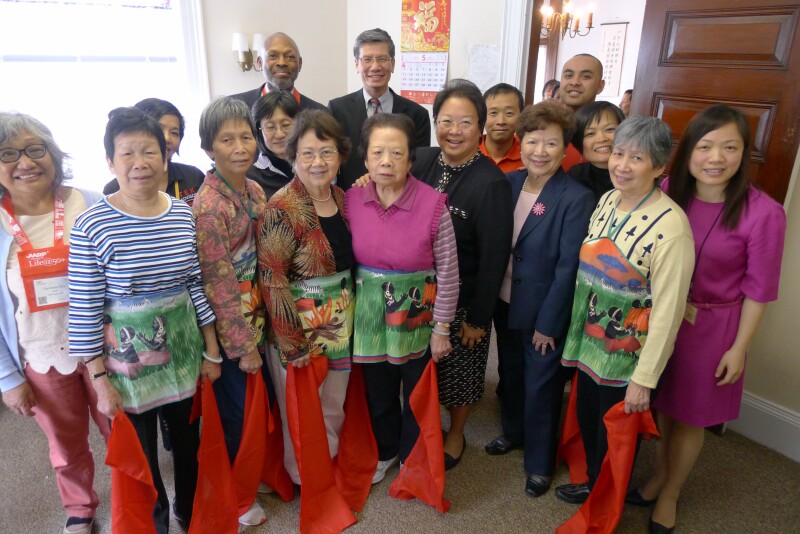 Do you know an AAPI hero who works or volunteers at a nonprofit that serves 50-plus Asian Americans and Pacific Islanders (AAPI) — someone who's always there and can be relied on by the organization? If you do, nominate her or him for AARP's AAPI Heroes Award.
We're taking nominations this month and will present the finalists on Facebook during May, for Asian American and Pacific Islander Heritage Month, for members of the public to vote on their favorite nominee.
We're especially looking for those unsung heroes, not necessarily the executive directors or founders who we know put their blood, sweat and tears into serving their community. We want to meet the volunteers who tirelessly give of their time and energy to help the 50-plus Asian Americans and Pacific Islanders who rely on so many important nonprofit organizations, large and small, across the country for their well-being and security.
We want to learn about the unrecognized staff members who work long beyond their office hours because they love their organizations, and because they are deeply dedicated to their organizations' missions to serve the Asian Americans and Pacific Islanders who are 50-plus.
The "model minority" stereotype is based on a kernel of truth: Asian Americans tend to follow cultural values that help them work hard but not necessarily seek the spotlight. We want to change that for our nonprofit community and shine the spotlight brightly on those deserving individuals who may be indispensable to their organization or program but rarely are recognized outside their group.
This is their chance to shine.
Three winners across the country will receive $1,000 each, and so will their nonprofit organizations. Nominations are being accepted through March, and you'll be able to vote on the 10 finalists during AAPI Heritage Month in May by "liking" their photo on Facebook.
Click here to submit a nomination.
Click here for the rules.
#AAPIHeroes
Photo: Gil Asakawa

Also of Interest

See the AARP home page for deals, savings tips, trivia and more.