Fitness Is for Much More Than Weight Loss
Well, many of us have done it again. We promised ourselves that we wouldn't overeat during the holidays. But those savory dishes just kept calling our names. And, on top of that, somewhere along the way many of us got too busy and fell off the exercise wagon.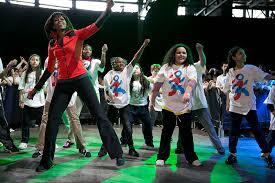 Regardless of what your weakness has been, the good thing now is that we all have another chance. Regardless of age, doctors say, exercise has benefits for all of us. So with immediate action, consistency and a regimen that realistically fits into our schedules, we will soon see — and feel — the benefits.
"Feel" is actually a key word here. The fact that exercising and becoming physically fit causes us to feel better and improves our overall health often gets lost in all the emphasis on weight loss and how we look. Perhaps if we paid more attention to the total benefits of physical fitness, we would be even more inspired to stay on track. The Centers for Disease Control and Prevention says, "As an older adult, regular physical activity is one of the most important things you can do for your health."
So let's take a look at just three of the many benefits of exercise — in addition to weight loss:

Healthier blood pressure and impact on hypertension. The Journal of the American Heart Association announced on Dec. 17 that people who achieve high fitness levels can prevent or reduce high blood pressure. The report said, "There was a relationship between fitness and hypertension regardless of age, gender, race, obesity, resting blood pressure, or diabetes."
Prevention of heart disease, cancer, stroke and diabetes. When combined with healthy eating, exercise can prevent these and a range of chronic diseases. And these four just happen to be the leading causes of death for African Americans. Exercise also helps prevent other illnesses that can come with age, like osteoporosis; it strengthens our bones and muscles; and it improves cognitive functions, which keep us from falling.
Finally, exercise actually helps to clear our minds. Harvard University's School of Public Health reports that regular exercise "relieves symptoms of depression and anxiety and improves mood."
>> Get discounts on health services with your AARP Member Advantages.
Wow! So, in addition to losing weight, we've got a lot of other reasons to exercise and get fit. Whether endurance, strength, balance or flexibility, ask your doctor what fitness plan is best for you. Then, as First Lady Michelle Obama would say to children and adults, "Let's get moving!"
Photo: LetsMove.gov, an extension of WhiteHouse.gov

Also of Interest

See the AARP home page for deals, savings tips, trivia and more