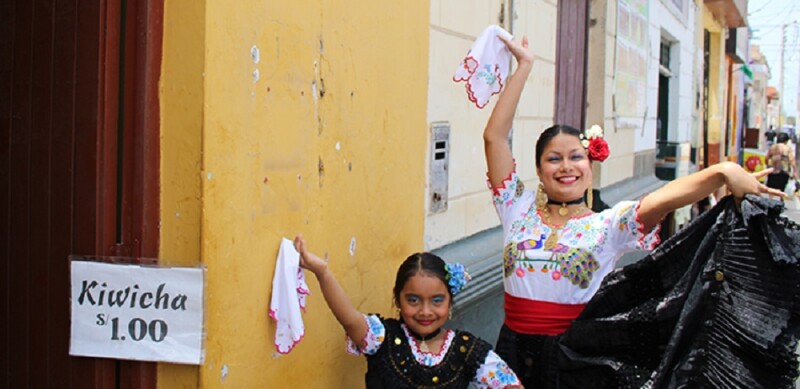 Poet and civil rights leader Maya Angelou once said, "Perhaps travel cannot prevent bigotry, but by demonstrating that all peoples cry, laugh, eat, worry, and die, it can introduce the idea that if we try and understand each other, we may even become friends."

With that anecdote in mind, imagine how enlightening, educational and inspiring it could be to experience the richness of other cultures — especially with all the racial unrest that we experience in America. In fact, I had a great time at the recent Smithsonian Folklife Festival in Washington. And I'm looking forward to visiting Peru, the festival's featured nation, next spring!

There are lots of reasonably priced packages for vacation getaways to other countries. Or if you don't want to travel, just an exciting staycation visit to an international festival or museum might be a fun alternative — plus they are often free. Even an authentic cultural restaurant might fit the bill.

Enter the $50K Picture Your Retirement Sweepstakes. See Official Rules. »

Sometimes the simple answer to adding spice to our lives is new experiences and new people. How exciting it can be to learn of the traditions, religions, fashions, languages, foods, music, dances and even the historic struggles and triumphs of other ethnic groups.

New cultural connections are not only fun, entertaining and educational, but they also engender greater understanding of the views and perspectives of others and help us to become even more well-rounded at any age. When I think of the people, such as Angelou, whom we look up to and admire as leaders and cultural heroes in the black community, most — if not all of them — are people who are or were culturally connected and knowledgeable about the world around them.

Whether you choose travel or a stay-home adventure, new cultural connections are yet another opportunity to grow, spice up our lives and thrive!

AARP helps people turn their goals and dreams into real possibilities, strengthens communities and fights for and equips Americans 50 and older to live their best lives. Discover all the ways AARP can help you, your family and your community at AARP Black Community, and connect with us on Facebook and Twitter.

Photo: Alfredo DiNatale, Smithsonian Institution

Also of Interest



See the AARP home page for deals, savings tips, trivia and more.