Why More States Are Pursuing Reinsurance Programs
While the Affordable Care Act (ACA) increased access to health coverage for millions of Americans, many Americans still face high health insurance premiums. Amidst efforts to address high health care costs, states are increasingly turning to reinsurance programs as one strategy to improve their individual health insurance markets and make coverage more affordable for consumers. So far, 12 states have had a State Innovation Waiver (also known as a 1332 waiver) approved to establish some type of reinsurance program (read more on that here). These waivers are authorized by the ACA to allow states to experiment with innovative coverage solutions.

The reinsurance trend raises some questions that are worth examining, starting with the most basic ones around what reinsurance is, how it works, and whether it does what it's supposed to do.

What Is Reinsurance?

Reinsurance is essentially "insurance for the insurer." In health care, it is a contract between a health insurer and reinsurer, generally a third party, wherein the reinsurer covers an insurers' higher-cost health care claims. With this protection, insurers are able to set lower premiums, which makes health coverage more affordable for consumers, encourages insurers to participate, and helps improve market stability.

The Affordable Care Act (ACA) established a temporary federal reinsurance program from 2014 to 2016 to provide premium stability while the law was just getting started. After it ended, states began using State Innovation Waivers to create their own reinsurance programs.

Does Reinsurance Work?

Reinsurance programs have shown success in several states. A report from Georgetown University found that the reinsurance programs in Alaska, Minnesota, and Oregon helped stabilize premiums, increase enrollment, and maintain insurer participation in the individual market. Recent analysis from the health care consulting firm Avalere found that states implementing their own reinsurance programs see an average 19.9 percent drop in individual market premiums within the first year. For a 55-year-old making $50,000 a year, that's a reduction of about $2,000 a year[1].

How Does Reinsurance Impact Older Adults?

Reinsurance is one strategy states can use to improve access to and affordability of coverage for older adults in their individual health insurance markets. Older adults in these markets already pay premiums that are up to three times as high as the premiums younger adults pay for the same coverage, so reducing premiums by even a small percentage can make a significant difference for older adults. Reinsurance can bring down the cost of premiums for older adults, especially for those that do not qualify for ACA subsidies.

How Do Reinsurance Programs Work?

States have designed their reinsurance programs in different ways. Some have traditional reinsurance programs, in which a reinsurer pays for a portion of the costs after an individual's insurance claims exceed a certain threshold, called an attachment point, up until the claims reach a cap (graphic below). Other states have condition-based reinsurance programs, in which a reinsurer instead pays an insurer's claims only for certain high-cost health conditions. Some states, like Maine, combine both approaches.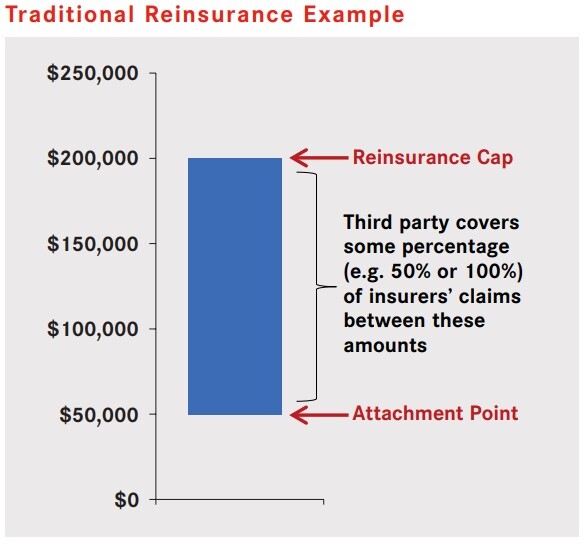 What Happens Next?

With affordability continuing to be a concern, one possibility would be for the federal government to re-establish its own reinsurance program. For now, states have increasingly been using State Innovation Waivers to create their own. While there are challenges to implementing state reinsurance programs, such as securing and maintaining a state funding source, we will likely see more states pursuing State Innovation Waivers for reinsurance programs down the road.

It's also important to note that while reinsurance is one way to improve health care affordability and help stabilize the individual market, it's not the only one. Analysis from the Center for Budget and Policy Priorities found that extending federal premium tax credits, for example, would significantly reduce premiums for older adults. There are a variety of approaches federal and state policymakers can take to address health care affordability in the individual health insurance market.

[1] Based on average premiums for a Marketplace silver plan.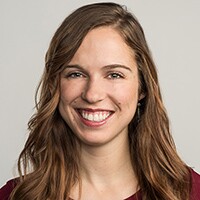 Olivia Dean is a policy research senior analyst at the AARP Public Policy Institute. Her areas of expertise include public health, health disparities, private health insurance coverage, and emerging health trends.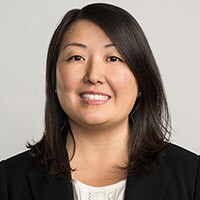 Jane Sung is a senior strategic policy advisor at the AARP Public Policy Institute. Her areas of expertise include health insurance coverage, including private health insurance market reforms, Medicare Advantage, Medigap, and employer and retiree health.