A Call to Action: The Global Roadmap for Health Longevity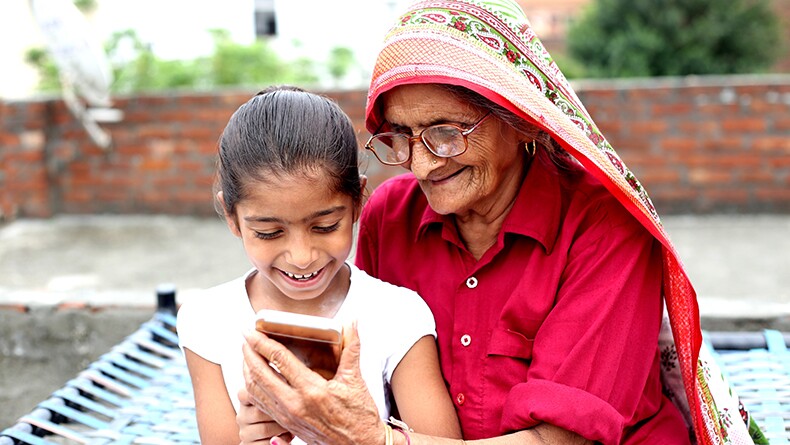 Aging is a global phenomenon. By 2030, the number of people age 60 and over will reach 1.4 billion[1], with older people projected to outnumber children for the first time in U.S. history[2]. Today, thanks to increased longevity, we have opportunities unknown to prior generations – non-linear lives where learning, play, productivity and generativity are options across the entire life course.
Yet simply living longer is not enough. It's about being healthy longer, which requires us to measure not only lifespan but what many are calling health span, or the length of time that a person is healthy—not just alive. We therefore need to identify the necessary priorities and directions for improving health, productivity, and quality of life for older adults worldwide.
Evidence-based Initiative
Understanding that need, AARP is a primary sponsor of the National Academy of Medicine's (NAM) Global Roadmap for Healthy Longevity, an international, independent, and multidisciplinary initiative that will explore research opportunities in the field of healthy longevity. On November 6-8 at AARP headquarters in Washington, DC, the Roadmap will hold the first of three workshops on the behavioral and environmental enablers of healthy longevity.
As the potential for longevity increases, so does the importance of health (and healthy living) at all ages; midlife, for example, is a critical stage for determining health span. For that reason, the matter is urgent, for the research-based actions we take today will define tomorrow.
Equally important is the need to address the reality that not everyone is living longer and better. In the United States we continue to experience persistent disparities in life expectancy. However across the globe we see that the countries with the highest average life expectancy have the lowest level of disparities[3]. If we are to reverse the recently observed reduction in US life expectancy, we must address disparities by income, race, and geography[4].
Developing a Global (and Inclusive) Roadmap
To this end, AARP is taking a leadership role to ensure that issues of equity and the consumer voice are a core focus. CEO Jo Ann Jenkins serves as the co-vice chair of the International Oversight Board, which oversees the work of the Roadmap. In this role, she provides oversight for the international commission that will create a consensus report – a "Global Roadmap for Heathy Longevity." Previous Academy consensus reports spawned action, including 2011's The Future of Nursing [5], which provided evidence-based recommendations that have been implemented by such programs as AARP's Center to Champion Nursing in America; 2016's Hearing Health Care for Adults [6], meanwhile, provided the evidence base for a new class of over-the-counter hearing devices. Now, as its name suggests, the coming report will provide a critical roadmap to making people's extra years good ones—and helping to ensure all communities benefit.
An editorial by Jenkins and Victor Dzau, President of NAM, recently sounded the call to action:
Achieving healthy longevity requires decisive, multisector action. In the past century, major breakthroughs have saved millions of lives that previously would have been lost to infectious diseases. However, not all of these gains have been shared equally. It is just as important to understand how individual biology, societal enablers, and science and technology can be harnessed to ensure that all people have the opportunity to live longer, healthier, and more fulfilling lives worldwide. We all have a role and a responsibility for this, from the personal to the private and public. A comprehensive global effort to guide the implementation of evidence-based strategies to advance healthy longevity among all people is urgently needed[7].
Over the course of the discussions and workshops to develop the Global Roadmap, AARP's Thought Leadership team will release a series of blogs to examine longevity's implications from all angles, including what longer lives mean for a range of life facets (e.g., work and financial security) as well as the future of health care and social determinants of health. We will also confront the reality of increasing disparities, which threaten to leave many communities behind.
By convening thought leaders from different sectors and elevating evidence from across varied disciplines, we will uncover new solutions from across the globe and create a roadmap to empower people to live their best and healthiest lives.
[1] United Nations, Department of Economic and Social Affairs, Population Division (2015). World Population Ageing
2015 (ST/ESA/SER.A/390).
[2] US Census Bureau, Older People Projected to Outnumber Children for First Time in U.S. History, Release number CB18-41, March 13, 2018 Revised September 6, 2018 and October 8, 2019 https://www.census.gov/newsroom/press-releases/2018/cb18-41-population-projections.html
[3] Vaupel JW, Zhang Z, van Raalte AA. Life expectancy and disparity: an international comparison of life table data. BMJ Open. 2011;1:e000128. doi: 10.1136/bmjopen-2011-000128
[4] Perls TT, Tan EJ; Healthy Aging and Longevity: An Introduction to the Special Issue J Gerontol A Biol Sci Med Sci, 2019, in print doi:10.1093/gerona/glz237
[5] Institute of Medicine 2011. The Future of Nursing: Leading Change, Advancing Health. Washington, DC: The National Academies Press. https://doi.org/10.17226/12956.
[6] National Academies of Sciences, Engineering, and Medicine. 2016. Hearing health care for adults: Priorities for improving access and affordability. Washington, DC: The National Academies Press. doi: 10.17226/23446.
[7] Dzau VJ, Jenkins JC, Creating a Global Roadmap for Healthy Longevity J Gerontol A Biol Sci Med Sci, 2019, In Print. doi:10.1093/gerona/glz226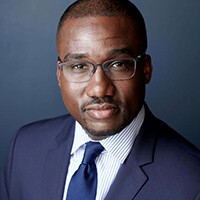 Jean Accius is senior vice president for AARP Thought Leadership and International Affairs. His areas of expertise include aging, caregiving and long-term care policy.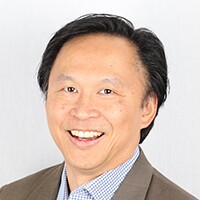 Erwin Tan is a director at AARP Thought Leadershp. His areas of expertise includes geriatric and integrative medicine, health longevity, volunteering, and perceptions of aging.