AARP California Delivers 14,000 Postcards Protesting Utility Rate Increase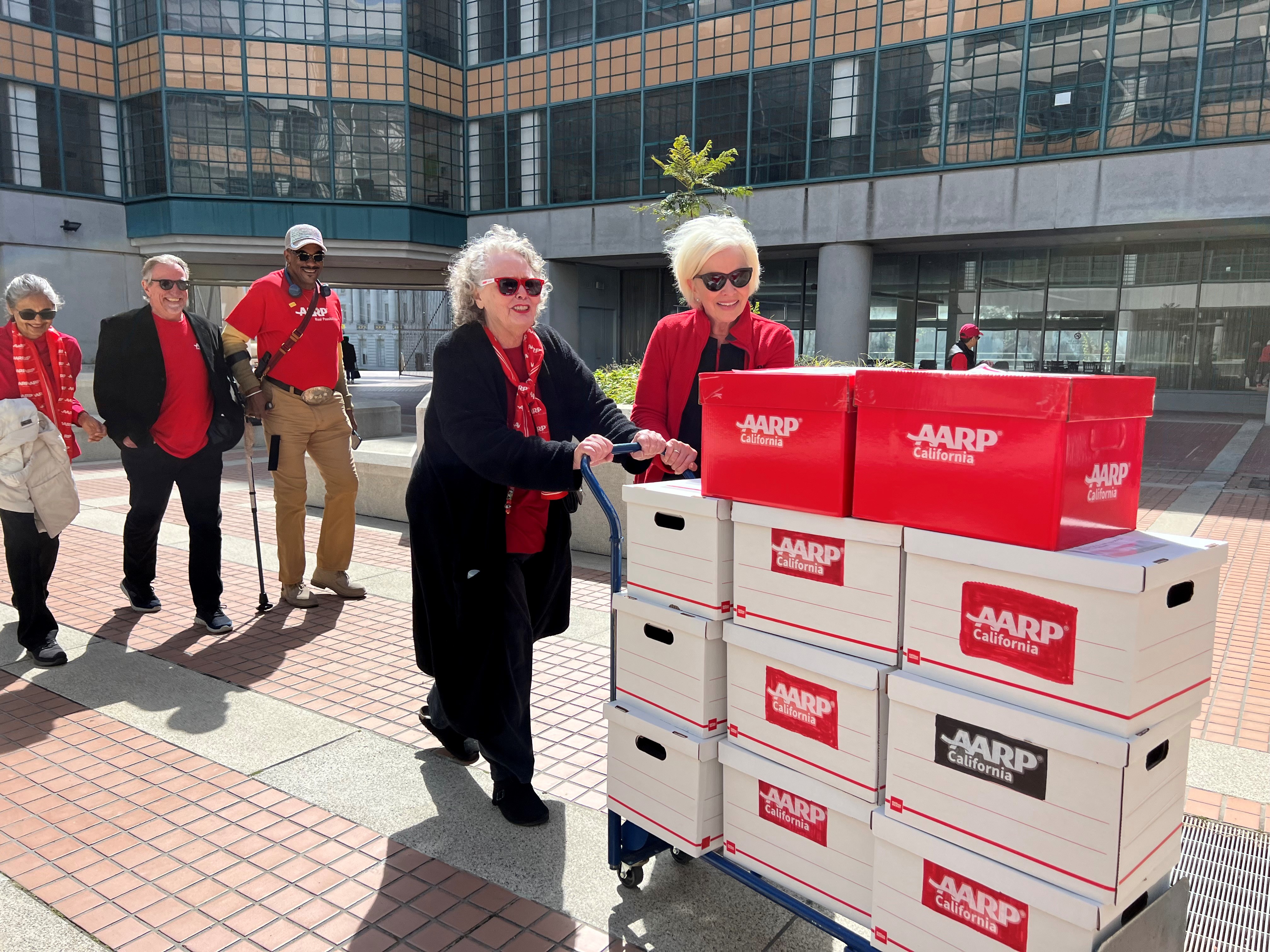 En español | We hand-delivered more than 14,000 signed postcards from our members to California utility regulators last week, urging them to reject a proposed gas and electric rate hike from the state's largest power company.

AARP California has been pushing back against the proposal since PG&E Corp. introduced it last year. Millions of Californians would see increases ranging from 21 to 39 percent by 2026 under the utility giant's plan.

The petition drive was one of the most successful in AARP California's recent history, said David Azevedo, AARP CA associate advocacy and community outreach director. Our volunteers dropped off 11 boxes filled with the postcards to the California Public Utilities Commission (CPUC) headquarters in San Francisco. The regulator is expected to issue a decision on the increase by July.

"AARP members are crystal clear that they can barely afford their already outrageous and ever-increasing energy bills," Nancy McPherson, AARP California state director, said in a statement. "We hope that the delivery of 14,000-plus member petitions show the CPUC that real peoples' health, financial security and well-being are on the line."

AARP has been fighting unnecessary utility rate increases in states around the country. In recent months, we've helped defeat rate hikes in Connecticut, Illinois, Colorado and Indiana. We also backed a law to prevent utility shutoffs in New Jersey and pushed for a program to help New Yorkers pay off past-due utility bills.

Read more about PG&E's proposed rate increase, and keep up with our advocacy work in California and in your state.