Hispanics and Latinos Tend to Notice Memory Loss at an Earlier Age
By Zulay Ortiz, November 18, 2015 02:06 PM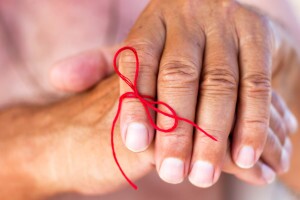 En español | What are you doing to keep your brain healthy? When it comes to our brain health," we Latinos are not always so diligent. We can easily discuss diabetes, how to lower our cholesterol or how to relieve the pain of arthritis inherited from our grandmother. We diet to lose weight for our daughter's upcoming wedding, we walk to find a cure for our friend's cancer; but even though we know it's important to keep our minds healthy, we don't always take steps to slow or prevent the cognitive diseases that can develop over time.

Read the latest discoveries, exercise and memory-sharpening tips, and health care reform — AARP Health Newsletter »

In an AARP study of 542 Hispanic and Latino participants, more than 7 in 10 stated that they worried about their brain health. In addition, half of the participants over age 65 reported that their ability to remember had decreased in the last five years. What's more worrisome is that 4 out of 10 of those age 40 and up reported a similar decrease in memory. Based on this data, the study concluded that Hispanics and Latinos start to notice memory loss, on average, at age 49, six years earlier than the general population.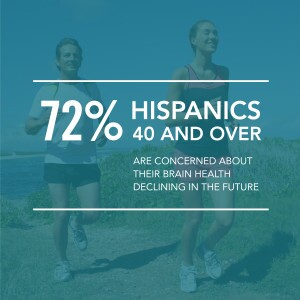 Other findings of interest

Seventy-nine percent of all participants report that a good night's sleep is very important for maintaining brain health; 72 percent say that a balanced diet is key; 71 percent agree that it's very important to exercise; and for 69 percent of the participants it is very important to keep stress at bay.

But even when we are aware of the importance of including these activities in our daily routine, we don't do it.

For example, the study revealed that just a little more than a quarter of Hispanics and Latinos regularly meditate, pray or do yoga, while more than 8 in 10 recognize that such mindful activities are important for brain health. Among the activities that Hispanics and Latinos are doing more frequently, and that are key to keeping their brain healthy, are: reading, socializing, getting enough sleep and exercising.

Get discounts on prescriptions, health exams, eye care and more — AARP Member Advantages »

For the sake of improving brain health, women in the study were more willing than men to challenge their brains with games and puzzles, take vitamins or supplements, and volunteer to help others. Compared to younger adults, those 65 and older were less willing to include daily activities that are associated with brain health, the opposite of what was found for the general population.

It's great that we are aware of what we should be doing to maintain our brain health, but it's key that we put this knowledge into practice. Here is a list of foods that have been shown to help maintain brain health.

Photos: simarik/iStock; Global Council on Brain Health

Also of Interest

See the AARP home page for deals, savings tips, trivia and more.