Nuts for a Longer Life? Yes, but Which Ones Are Best?
By Candy Sagon , November 21, 2013 03:03 PM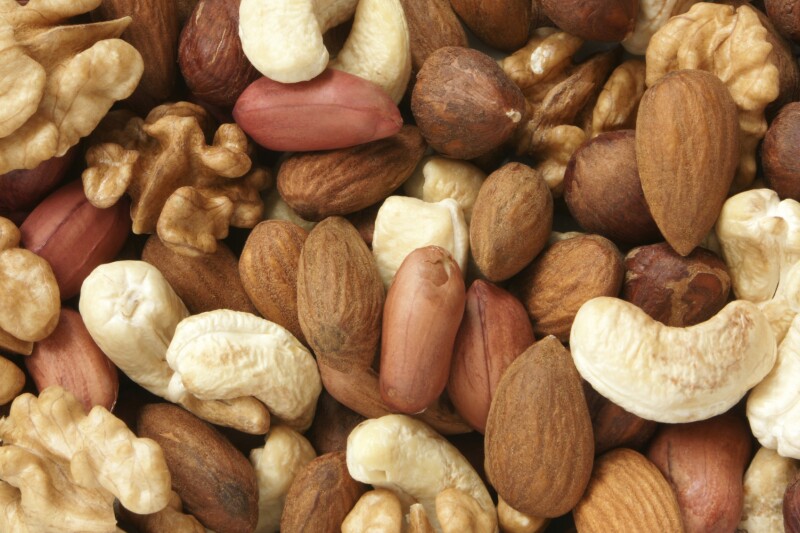 Eating a handful of nuts a day may be all it takes to help ward off serious disease and prolong a healthy life, says a major new study.
In the largest study to date to look at whether eating nuts can help you live longer, researchers who followed 76,464 women and 42,498 men for 30 years found that people who ate nuts every day were 20 percent less likely to die from heart disease, cancer or any other cause, compared with people who didn't eat them.
>> Sign up for the AARP Health Newsletter
When the researchers looked at protection from specific causes of death, they found that the nut eaters were 29 percent less likely to die of heart disease, 24 percent less likely to die from respiratory disease and 11 percent less likely to die from cancer, according to the study, published in the Nov. 21 issue of the New England Journal of Medicine.
Even more good news: A daily handful of nuts, about 1 ounce (see tips below), helped people gain less weight, the researchers wrote.
The Boston research team was from the Dana-Farber Cancer Institute, Brigham and Women's Hospital, and the Harvard School of Public Health. The research was funded by the National Institutes of Health and the International Tree Nut Council Nutrition Research & Education Foundation, which had no role in the study's design or interpretation of the data, the authors wrote.
The news that nuts are good for us is not exactly a big surprise. Previous, smaller studies, including the Adventist Health Study, the Iowa Women's Health Study and studies in the U.K. and the Netherlands have showed similar health effects for those who eat nuts several times a week. It also follows research in February that found that a Mediterranean diet, which emphasizes nuts, lowered the risk of heart disease and stroke among older adults.
In fact, since 2003, the Food and Drug Administration has allowed some nuts and foods made with nuts to carry this claim: "Scientific evidence suggests but does not prove that eating 1.5 ounces per day of most nuts as part of a diet low in saturated fat and cholesterol may reduce the risk of heart disease."
So which nuts are best? All types, apparently, according to the study, including peanuts, which are really a legume and not a nut. But let's not go nuts about labels. Here are some nut-healthy tips:
Nuts stave off hunger. Nuts contain heart-healthy fats, fiber and protein that can help keep you fuller longer between meals and prevent overeating later on, says New York dietitian Rachel Berman, who's also the health content manager for About.com. "Some researchers suggest that almonds' crunchy texture plays a role and that chewing more thoroughly helps release the nutrients that keep you satisfied," she adds.
Count out your portion. For calorie watchers, most nuts are between 150 to 200 calories per ounce. To stick to a 1-ounce portion, count out 28 peanuts or 20 to 24 almonds, 16 to 18 cashews or 14 walnut halves. If you like diminutive pistachios, a generous 40 to 45 equals an ounce.
Walnuts are tops for heart health. They are packed with a much higher level of heart-healthy omega-3 fatty acids than other types of nuts. Walnuts can also boost brain health because they're high in folate, important for cognitive functioning and memory.
>> Get discounts on health products and services with your AARP Member Advantages.
Almonds and hazelnuts fight cognitive decline. These nuts are two of the best sources of vitamin E you can find. Diets low in vitamin E have been linked to increased cognitive decline in older adults.
Add nuts to other dishes. Get your nut nutrients by adding them to your favorite recipes. Dietitian Rachel Berman suggests tossing cashews into an Asian stir-fry, adding chopped walnuts and berries to a yogurt parfait or tossing sliced almonds into a salad or your morning cereal. Here's an easy recipe for Roasted Almonds With Southwest Spices that you can serve with drinks when guests come over, or try this Orange Quinoa Salad With Almonds, Olives and Feta, voted a top recipe by readers of the Food52 website.
Photo by popovaphoto/iStock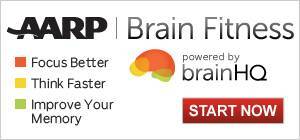 Also of Interest

See the AARP home page for deals, savings tips, trivia and more