New Law Can Help Many Lower-Income Pre-Medicare Adults Afford Health Coverage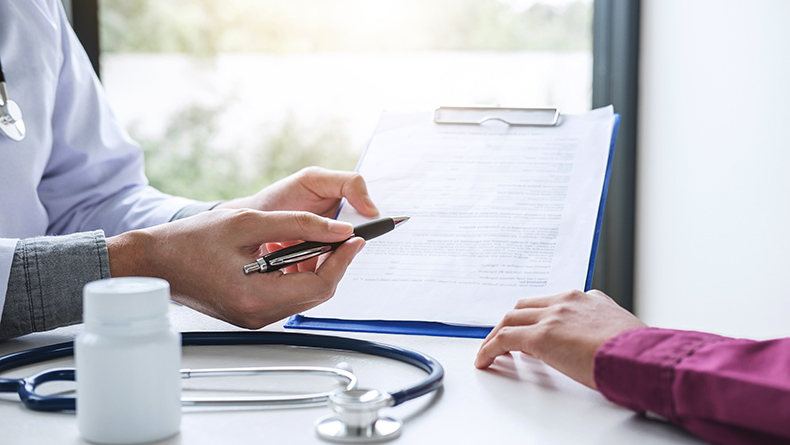 As we discussed in a previous blog, the March 2021 American Rescue Plan Act (ARPA) helps make health insurance more affordable for millions of Americans, including many of the 11.3 million adults ages 50 to 64 who buy health insurance on their own or are uninsured. The new law lowers people's monthly premiums for coverage purchased through the Health Insurance Marketplaces by expanding premium tax credits. This expansion will help Americans who previously earned too much to be eligible for financial assistance (over $51,520/year for an individual in 2021) yet still struggled to afford insurance. But what's received less attention is that the law also provides meaningful help for people with lower incomes.

Expanded tax credits mean many lower-income older adults are now eligible for free or low-cost coverage.

Under the ARPA, many older adults with incomes between 100 and 200 percent of the Federal Poverty Level (FPL; or between $12,880 and $25,760 a year) are now eligible for no-cost or very low premium Marketplace plans. This translates into significant savings for people already enrolled in Marketplace coverage and the opportunity to enroll in coverage with low or no monthly premiums for many older adults who lack coverage.

According to federal estimates, the vast majority of older adults ages 55 to 64 with federal Marketplace coverage are now eligible for free or very low-cost premiums. In fact, over 80 percent of Marketplace enrollees in this age group are now eligible for a plan with a monthly premium of $50 or less. Uninsured older adults could also significantly benefit from the new lower premiums, as these estimates show that over 60 percent of adults ages 55 to 64 who lack health insurance could now be eligible for a plan with a monthly premium of $50 or less.

The ARPA could help reduce the uninsured rate among lower- and moderate-income older adults.

By making premiums more affordable, the new law encourages older adults with lower and moderate incomes to enroll in health coverage. This is important because those with lower incomes are more likely to be uninsured than those at higher incomes (see figure). This pattern holds across all racial and ethnic groups. The vast majority (86 percent) of older adults lacking health coverage have incomes below $64,440 a year (500 percent of FPL), many of whom could qualify for reduced- or no-premium coverage under either the health insurance marketplaces or Medicaid.
These data support findings from other studies that show many adults remain uninsured due to concerns about affordability of health coverage. In fact, our analysis found that in 2019, half of older adults who purchased coverage on their own nevertheless faced coverage costs that were considered unaffordable, driven primarily by high premiums. By reducing premiums, the ARPA's expansion of tax credits provides an opportunity to improve coverage rates and bring down prices for those who have not enrolled due to high costs. Through that piece of the law in combination with the current Special Enrollment Period (SEP), 1 million people have already signed up for coverage since mid-February.

More affordable coverage could narrow coverage disparities.

As discussed in our previous blog, significant racial and ethnic disparities in health coverage remain despite improvements achieved under the Affordable Care Act. Hispanic and American Indian older adults have the highest uninsured rates overall and across all income levels. By making more affordable coverage available to uninsured older adults, the ARPA has the potential to reduce this coverage gap. For example, there were nearly half a million uninsured older Hispanic adults with incomes between 100 and 200 percent of FPL in 2019, many of whom could potentially be eligible for no-premium Marketplace plans under the new law. Initial federal data from the SEP suggest more enrollment diversity than in previous years, with 17 percent of enrollees overall identifying as Black compared to 11 percent during the same period in 2020 and 2019.

Now it's time to ensure older adults learn about and take advantage of these new opportunities for affordable coverage.

The ARPA's expansion of tax credits is an important step forward in improving health coverage affordability. But we know that lowering costs alone does not solve the problem of high uninsured rates, with many older adults continuing to lack coverage even when they are eligible for free or low-cost coverage. In 2019, one-fifth of older adults with incomes below the Federal Poverty Level remained uninsured despite many being eligible for free or low-cost coverage. Effective outreach, consumer education, and help with enrollment are critical elements to getting people covered through the Health Insurance Marketplaces or Medicaid. The SEP can help more people get enrolled, and the federal government has increased funding for education and outreach and expanded enrollment assistance. Policy makers and local partners will need to continue to work together to inform eligible consumers about the ARPA's changes and opportunities to enroll in affordable coverage.