The Future of Health: Takeaways from HLTH 2019
By Olivia Dean, December 18, 2019 04:00 PM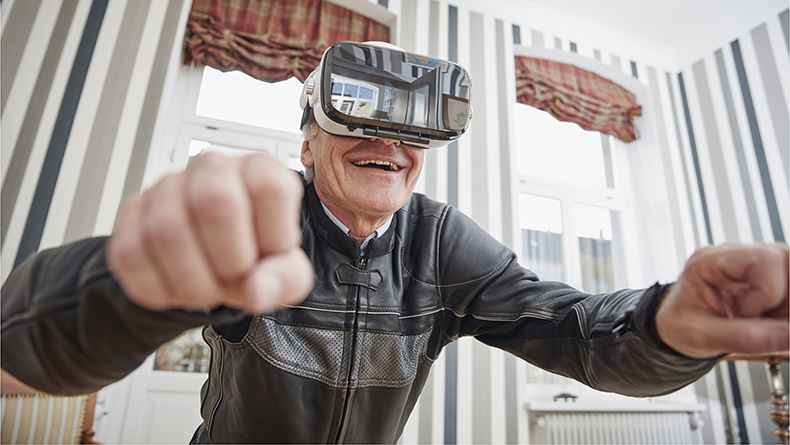 In October, over 5,000 people from around the world flew in to Las Vegas for HLTH 2019, a conference on health innovation that aims to be a catalyst for driving down health costs and improving health quality. The event brought together experts working across the spectrum of health care – including payers, providers, startups, policymakers, and investors – to learn and collaborate. AARP's Public Policy Institute attended to stay abreast of what's happening in health innovation and how the public policy and digital health sectors can work together to improve the lives of older adults.

Below are my four main takeaways from the conference.

1. Everyone is talking about "social determinants of health." There is increasing recognition in the health care industry that health is influenced much more by social and economic factors than by medical care. Startups and health care organizations discussed efforts to address food and housing insecurity, social isolation, lack of transportation, and other social risk factors that can have big impacts on health.
One notable conference observation regarding this topic: Speakers often used the term "social determinants of health" when they were actually referring to "social needs" or "social risk factors". This highlights ongoing challenges around using precise terminology, which is important for effectively partnering across sectors to improve health equity and outcomes.

2. Digital health innovation is growing at a rapid pace. Given that innovation was the focus of the conference, the number of companies showing off their latest technologies was no surprise. Virtual and augmented reality is being used to train medical students, treat patients, encourage exercise, and address social isolation. Artificial intelligence is allowing us to analyze vast amounts of health care data and make predictions through machine learning. Non-conventional players such as audio, banking, and social media companies are also using digital technology to get into health care. For example, banking companies are using artificial intelligence to help payers detect suspicious activity.

Many innovations have a shared goal: improving patient experience. But there are a number of barriers impeding widespread adoption, including issues with data interoperability, concerns about data security and privacy, misaligned financial incentives, limited resources or capacity, and lack of evidence of return on investment.

3. Alternative health care business models are proliferating. Several speakers were providers of direct primary care (DPC), a model of care in which providers contract directly with patients rather than third party payers. Patients pay a membership fee in exchange for primary care services. DPC advocates argue the model reduces administrative barriers and allows physicians to spend more time with patients, but critics cite concerns with access, equity, consumer protection, and scalability.

4. Increased focus on treating the whole person. Mental health is gaining recognition as an essential part of overall health. Mental health conditions cost employers $100 billion and over 200 million lost workdays a year, creating a strong business case for employers to engage. Digital developers have created thousands of mental health and wellbeing apps, and employers are implementing mental health programs for employees. However, improving access to and affordability of mental health care will also require larger policy changes that address issues like outdated payment models, care delivery, insurance coverage, and workforce and training.

The Bottom Line:
Innovation in health care is happening all around us. New or improved products, services, policies, and processes are aimed at helping streamline and integrate health care systems, increase patient engagement, improve patient experience and outcomes, and lower costs. However, we need additional investment in the most effective digital innovations that help the underserved—including racial and ethnic minorities, seniors, and people with disabilities or low incomes. Scaling up and disseminating successful innovations will require industry, policy makers, and other stakeholders working together to integrate systems, improve accessibility and affordability, and ensure privacy and security of consumers' health data.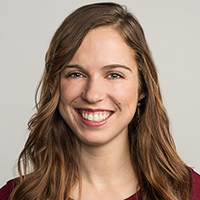 Olivia Dean is a policy research senior analyst in AARP's Public Policy Institute. Her areas of expertise include public health, health disparities, private coverage, and emerging health trends. Read her full biography.