CARES Act Could Help Soften the Blow of COVID-19 on Rural Areas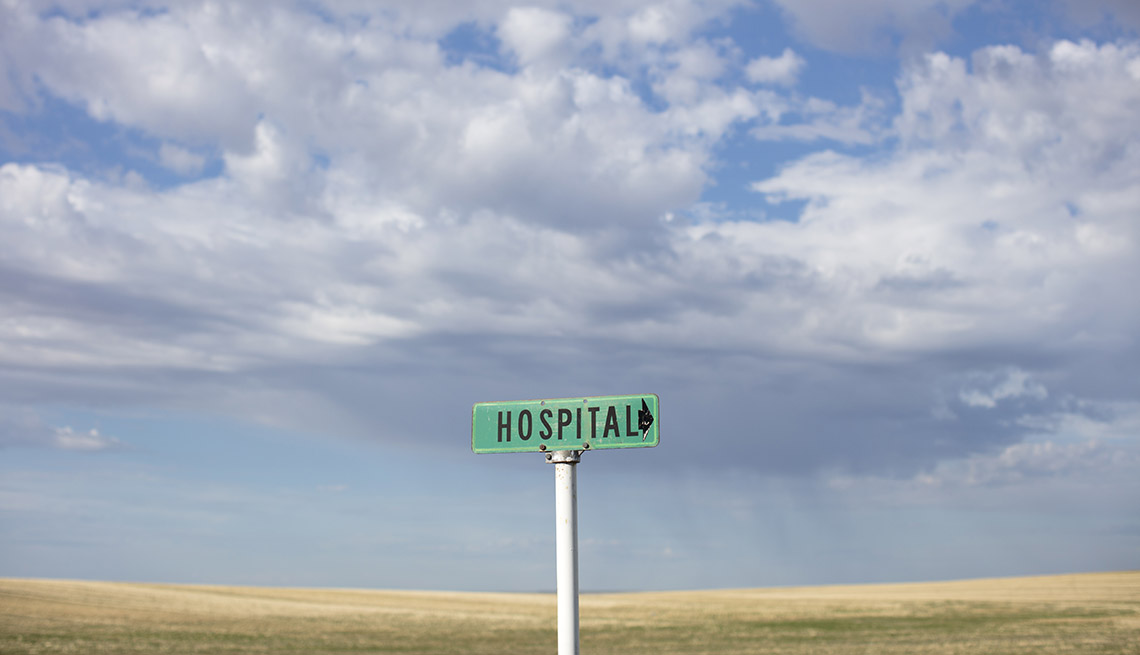 In the face of the outbreak, AARP is providing information and resources to help older people and those caring for them protect themselves from the virus and prevent it from spreading to others. You can find AARP's coronavirus resources at https://www.aarp.org/coronavirus/.

While the first few months of the coronavirus pandemic hit urban areas in the U.S. especially hard, the virus is now spreading to rural communities – where over one in five Americans ages 65 and older live.

Despite recent data showing that COVID-19 cases and deaths are growing at faster rates in rural counties than in urban counties, many rural areas are beginning to re-open. Public health experts warn these re-openings are likely premature, as the virus is still spreading and COVID-19 testing remains limited in many rural areas.

Rural Areas Face Challenges in Responding to COVID-19

The possibility of a dramatic increase in coronavirus cases is concerning since rural areas often lack resources that would allow them to adequately respond to a pandemic. Many rural hospitals are either closing or on the brink of closure. Among the rural hospitals that remain, many do not have enough health care providers, beds, or specialized equipment like ventilators to treat a large number of patients. Rural public health departments also tend to be underfunded and understaffed.

Older adults living in rural areas also face a host of other health care related challenges. For example, they may live far away from health care facilities or lack transportation to medical care. In addition, rural residents are more likely to be uninsured than those living in urban counties. They also are more likely to die prematurely from chronic conditions like heart disease and chronic lower respiratory disease, which are risk factors for severe illness from COVID-19.

How the CARES Act Can Help

Fortunately, the Coronavirus Aid, Relief, and Economic Security (CARES) Act, passed in March 2020, contains several provisions that can help rural areas respond to the pandemic, including:

Funding for health care providers. The bill provides grants to hospitals and other health care providers for covering unreimbursed costs related to COVID-19. Other funds are available to support rural critical access hospitals and rural tribal health and telehealth programs. These funds could help rural health care facilities make up for lost revenue and stay open during the crisis. The bill also renews Medicare reimbursement levels for rural providers and reauthorizes health care workforce training programs, prioritizing ones that target rural (including tribal) communities and other medically underserved areas.

Funding for public health. The CARES Act provides funds for states, localities, territories, and tribes to conduct public health activities, including COVID-19 laboratory testing and purchasing personal protective equipment.

Expansion of telehealth. The bill provides funding for telehealth and rural health activities related to the prevention of and response to COVID-19. Several provisions also relate to expanding telehealth services. For example, Rural Health Clinics and Federally Qualified Health Centers are now able to provide telehealth services for Medicare beneficiaries, and providers can also conduct audio-only telehealth visits, which can be helpful for rural residents without internet or smart phones.

Outreach and development. The bill provides funds for rural health services outreach and rural network development, as well as for programs that support access to broadband internet in rural areas.

A Good Start, but More Help is Needed

The CARES Act will help rural areas better respond to the COVID-19 pandemic, but more will need to be done. Policy makers should continue to ensure rural public health departments and health care delivery systems have sufficient supplies of personal protective equipment and COVID-19 tests, as well as the capacity to conduct widespread testing and contact tracing. Federal, state and local governments should continue to provide funding and resources as needed to help rural hospitals and clinics stay afloat during this crisis and ensure that rural patients have access to affordable COVID-19 testing and treatment.

While the legislation is vital, the pandemic has highlighted ongoing challenges that rural areas face, and longer-term solutions (beyond the CARES Act) will be needed to address long-standing health care access and affordability issues that affect rural older adults. Looking ahead, the AARP Public Policy Institute will examine challenges to accessing high-quality and affordable care in rural communities and explore promising practices and policy solutions that can improve access for older adults.