Credit Disparities Continue Among Older Adults
By Joe Valenti , June 16, 2021 09:08 AM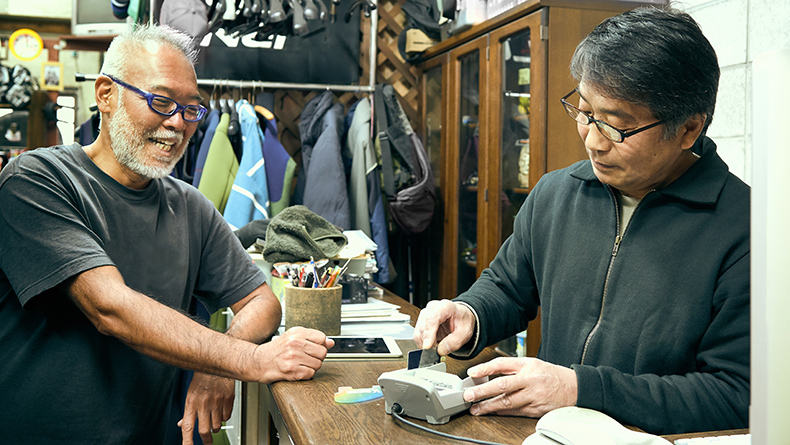 The COVID-19 pandemic presented a wide range of sudden financial challenges, from lost jobs and store closures to price gouging and new expenses. Many people lacked sufficient emergency savings to deal with these kinds of challenges. Some even relied on credit cards for basic expenses—in some cases, even for their rent payments.

Most older adults need credit products—such as credit cards, mortgages, student loans, or lines of credit—to effectively meet their needs and engage in the economy. Affordable credit products with robust consumer protections can help individuals in many ways. For example, credit cards and affordable personal loans can help people pay for unexpected expenses, such as a car repair, among other benefits. However, the availability and use of credit cards and affordable personal loan products varies widely by race and ethnicity. Just as historical discrimination in lending has contributed to the racial wealth gap, continued disparities in credit patterns may lead to vastly different financial outcomes for older borrowers moving forward.

In the summer of 2019, the Federal Deposit Insurance Corporation (FDIC) conducted the latest round of its How America Banks survey—an analysis of banking habits that it conducts every two years. In April, AARP published new insights from this survey on bank accounts. The survey also sheds light on the types of credit products used by older adults as well as areas that reveal disparities.

Credit Cards Remain Popular, but Not for Everyone

While credit-card holdings remained roughly equal across age groups in 2019 relative to the FDIC's 2017 survey, a large share of households don't have credit cards at all. In 2019, more than three-quarters of White and Asian American households headed by someone 50+ held at least one major credit card—that is, one bearing an American Express, Discover, MasterCard, or Visa logo. Yet, among 50+ African American/Black households, only 48 percent had at least one major credit card. Meanwhile, 57 percent of both 50+ Hispanic/Latino households and 50+ households from other racial and ethnic groups not previously mentioned had at least one credit card.

Notably, the FDIC survey does not ask why people do or don't have credit cards; this is a key question when considering the disparity issue. Other sources, meanwhile, offer some suggestions for why people have them. A 2017 survey by Experian reported that 68 percent of credit card holders use them to purchase things they need. Other motivators given for having a credit card include reward points (42 percent of respondents) and having a cushion for emergencies (37 percent), while others mentioned building creditworthiness, being able to buy things they want, and paying off other debt.

People may have personal reasons for avoiding credit cards. But having a card can make a difference for purchases such as car rentals and hotel stays when businesses might require deposits up front—not to mention the enhanced fraud protections credit cards typically provide with purchases. In this way, gaps in credit card ownership go beyond preferences and may touch on questions of equity.

Even people with credit cards have had differing experiences during the COVID-19 pandemic and its aftermath. While credit card balances have decreased overall—with many borrowers helped by stimulus payments and other relief measures—those who have been laid off, among others, have seen their debt levels increase.

Personal Loans and High-Cost Loans Reveal Continuing Disparities

Other types of loans in the study also reflect disparities by race and ethnicity, including personal loans from banks and credit unions—and at the other end of the spectrum, high-cost nonbank loans such as payday or auto title loans.

Personal loans and lines of credit may be an affordable and predictable option for borrowers, with regular monthly payments over an extended period. Only 10 percent of 50+ households took out one of these loans over the past year, with rates varying by race and ethnicity, and 11 percent of White households took out a personal loan or line of credit. Only about half as many (5.8 percent) African American/Black households took out these loans, as did 7 percent of Hispanic/Latino households. Meanwhile, 9.8 percent of Asian American households and 13.9 percent of households from other racial and ethnic groups took out a personal loan or line of credit.

And then there is the story of high-cost loans, such as payday and auto title loans. These products are offered at predatory triple-digit annual interest rates, and create a cycle of debt that can be difficult for borrowers to repay. In contrast to the more affordable personal loans and lines of credit, they were more concentrated in African-American and Latino communities in 2019, just as they had in 2017. While only 1.8 percent of the overall 50+ population took out these loans in the year prior to the survey, older African American/Black households were three times as likely to take out a payday or auto title loan as White non-Hispanic households, and Hispanic/Latino households were twice as likely.

High-cost lending can be expensive and risky, with annual interest rates of 300 percent or more and the potential for trouble keeping up with basic expenses, getting trapped in a debt spiral, and for title loans, losing a vehicle. Communities where these loans are more prevalent, while credit cards and personal loans are less commonly used, face a very different financial environment. This has led a growing number of states to ban payday loans, title loans, and other high-cost loan products.

Banking may seem monolithic, but the FDIC's survey is a reminder that this is not always the case. Financial access gaps persist, and demonstrate how much work remains to ensure that all financial products are fair, equitable, and affordable.