Fewer Jobs Added in August but Labor Force Participation of the 55+ Holds Steady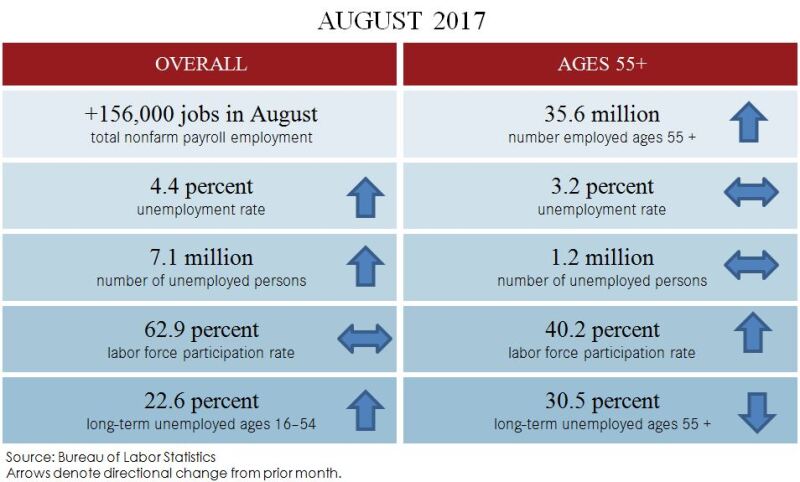 Employment overview

Though hiring slowed in August, the labor force participation rate for those ages 55 and older rose slightly to 40.2 percent. The Bureau of Labor Statistics' August Employment Situation Report found that the overall labor force participation rate remained unchanged at 62.9 percent and the unemployment rate was little changed at 4.4 percent with 7.1 million unemployed persons. Jobs were added in manufacturing, construction, professional and technical services, health care, and mining. While the unemployment rate for those ages 55+ was unchanged in August (3.2 percent), the percentage of jobseekers 55+ who are long-term unemployed (i.e., looking for 27 or more weeks) declined to 30.5 percent.

Spotlight on Job Openings and Labor Turnover

Along with various other measures of unemployment, the BLS also tracks job openings, hiring, and job separations. Job separations encompass all employees who separated from the payroll during the month and can result from a number of different actions. Layoffs and discharges are involuntary separations initiated by the employer. Separations initiated by the employee include quits, where employees leave voluntarily. Other separations include retirements, transfers to other locations, deaths, and separations due to employee disability.

These data are collected monthly in the BLS Job Openings and Labor Turnover Survey (JOLTS) report. The data are seen as a useful barometer of job market efficiency. The changes in the JOLTS data reflect shifts in both the business cycle and in industry growth or decline. The ratio of unemployed persons per job opening is a key aspect of the JOLTS report because it indicates to what extent there are labor shortages or surpluses. For example, the ratio of unemployed persons per job opening was 1.9 when the Great Recession began in December 2007 but jumped to 6.6 at the height of the unemployment crisis in July 2009. The most recent JOLTS report indicated that there were 6.2 million job openings in June 2017 and that the ratio of unemployed persons per job opening was only 1.1.

The JOLTS data suggest that some employers may be experiencing difficulty filling their vacancies because the ratio of open jobs to jobseekers is currently quite low. In addition, many available applicants may not have the needed skills to perform all required job tasks. A dearth of qualified applicants could be one reason why employers have reported increases in the time it takes to hire new workers. Many positions require higher skill levels and these jobs typically take longer to fill.

For more details on this month's employment numbers, check out the August Employment Data Digest, PPI's monthly review of job trends for those ages 55 and over.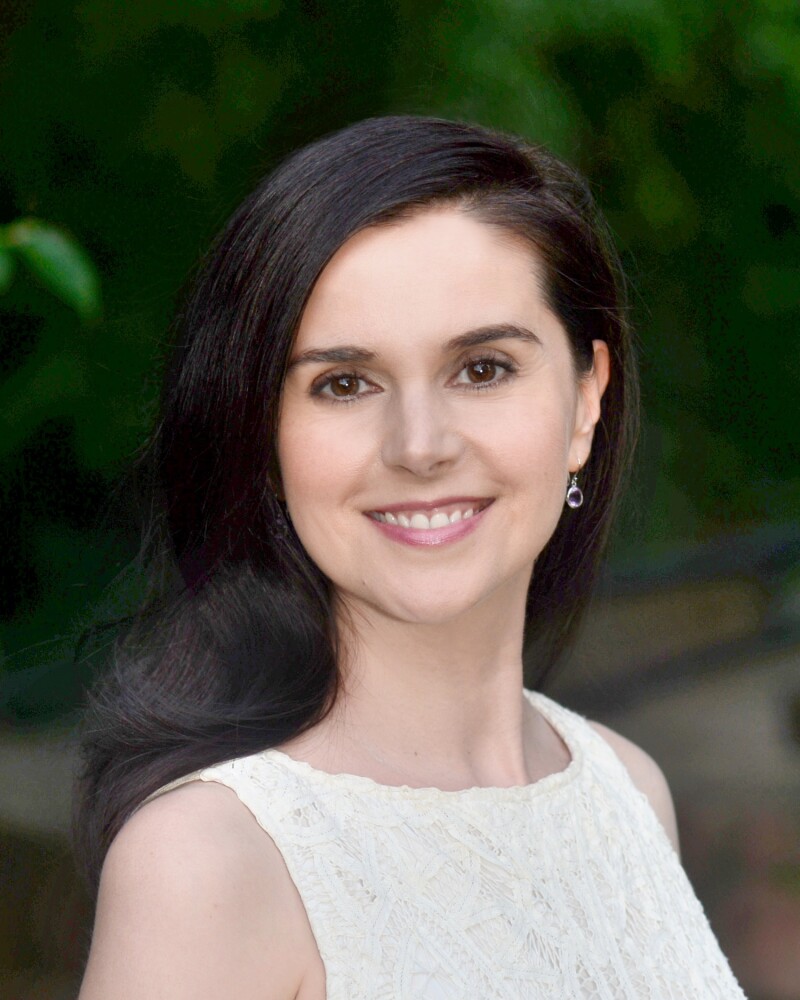 Jen Schramm is a senior strategic policy adviser at the AARP Public Policy Institute. As part of the Financial Security Team, she identifies policy challenges and opportunities related to workers age 50 and above. Through research and analyses of emerging employment trends, she develops policy options to inform AARP's strategy on work and jobs, including helping older workers f ind and retain jobs.