Fighting COVID-19 Discrimination is a Matter of Life and Death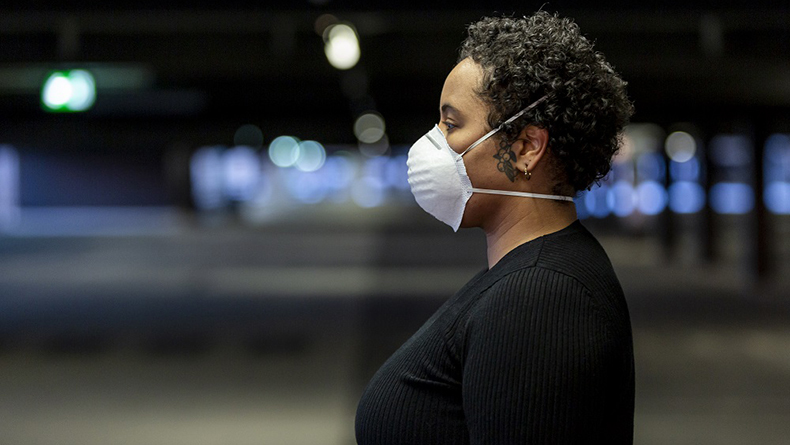 In the face of the outbreak, AARP is providing information and resources to help older people and those caring for them protect themselves from the virus and prevent it from spreading to others. You can find AARP's coronavirus resources at https://www.aarp.org/coronavirus/.

Black and Latino adults are far more likely to experience serious illness and death from COVID-19. Underlying health conditions, such as diabetes, hypertension, and obesity—risk factors for severe COVID-related illness—may contribute to the virus's disparate impact on Black and Latino communities

But that's not all there is to the story. Other societal factors play a critical role.

To start, simply where people live can make them sicker from COVID-19. A recent study shows that the 22 percent of U.S. counties that have a higher proportion of Black people account for 58 percent of COVID-19 deaths nationally. Prior to the pandemic, a person's county of residence was an increasingly powerful predictor of his or her life expectancy in the United States. The higher rates of poverty and a lack of access to opportunities for physical activity and healthy and affordable foods in Black and Latino communities contribute to higher rates of identified risk factors for severe COVID-related illness.

Black and Latino people also experience barriers to testing, thanks to both a lack of access to affordable health insurance and racial bias in our health care systems, amplifying the risk of infection and increasing the risk of death. These testing barriers, along with a lack of access to public health information, can result in increased transmission by sick people who do not know they are contagious, especially if a doctor's order is required to be tested.

Black and Latino populations also face higher exposure to COVID-19 due to institutional racism that limits housing, education and job opportunities. For example, Black and Latino adults are over-represented in occupations designating them essential employees and make working from home impossible.

Moreover, we are learning that workers in these occupations, such as those in the meat packing industry, are often not provided the personal protective equipment they need to protect themselves from contracting the virus. Finally, disparities in housing, and the more common economic necessity of multiple families or generations living under one roof, puts communities at higher risk for infection.

Good Data Comes First

Unfortunately, simply knowing that a problem exists is not enough. Understanding how to attack it comes next. There continues to be a critical need for accurate and comprehensive public reporting of COVID-19 data reflecting, at minimum, confirmed cases, testing, hospitalizations, and mortality by race and ethnicity. While most states and the District of Columbia are now publicly releasing data by race and/or ethnicity at varying degrees, a lack of uniformity and completeness hinders the efforts.

Many states collect racial and ethnicity information for case and mortality data, while others capture one but not the other. Inconsistencies in racial data labeling across states makes it difficult to make comparisons between states or highlight summary national statistics. Only a handful of states are releasing testing or hospitalization COVID-19 data by race and/or ethnicity.

In addition, racial- and ethnic-specific data can be incomplete as a result of broader data-collection issues. Long-term care facilities have become the epicenter of this virus, with more than 20,000 nursing home residents dying. While some states are beginning to release data from long-term care facilities partly in response to public outcry, current information still largely comes from hospital settings. This is not enough.

To capture a full picture of how inequities are playing out during the current pandemic, a commitment to broad collection and reporting of COVID-related data is vital. That's crucial for targeted interventions that decrease exposure and susceptibility to serious infections. State and local leaders can then create and deploy robust community-based outreach and education, in-language, about the serious effects of the pandemic on communities of color. Such efforts can go far in helping to mitigate exposure to the virus, and contain its further spread into these vulnerable communities.

AARP is driving many such efforts as local awareness campaigns, virtual roundtables and tele-town halls across the country, in collaboration with state and local governments and other trusted community leaders and organizations. And over the coming months, AARP will examine structural inequalities, across a range of areas, that likely underpin much of the disparity we see during this current pandemic.

This work will include policy recommendations that offer short- and long-term solutions focused on addressing disparities with the intention and urgency required to have tangible, direct impacts on vulnerable communities.

While racial and ethnic disparities have existed for decades, the ongoing coronavirus pandemic has once again sent a clear message—this time, perhaps louder than ever. Now is the time to work collectively— across all levels of government and the non-profit and private sectors—to expose and address structural inequities that adversely affect communities of color. It is a matter of life and death.