The Pandemic Battle: Access to Medicaid Can Make a Big Difference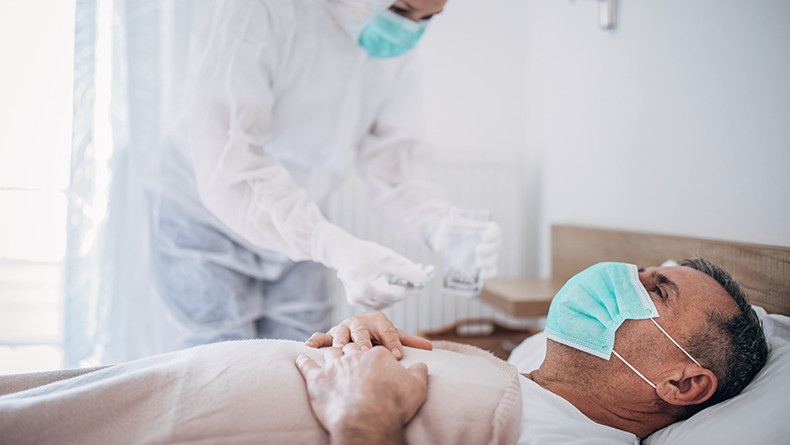 In the face of the outbreak, AARP is providing information and resources to help older people and those caring for them protect themselves from the virus and prevent it from spreading to others. You can find AARP's coronavirus resources at www.aarp.org/coronavirus.

The emergence and rapid spread of COVID-19 (the disease caused by the novel coronavirus) in the United States highlights the vital importance of removing barriers to getting needed health care. The current crisis, not surprisingly, is putting the spotlight on Medicaid, among many other aspects of the health care system.

Millions of low-income midlife adults ages 45 to 64 who gained access to Medicaid in the 37 states (including the District of Columbia) that expanded their programs under the Affordable Care Act (ACA) saw improvements in their health status—including for chronic conditions like diabetes, high blood pressure, and lung disease. According to the Centers for Disease Control and Prevention (CDC), people with underlying health conditions are at higher risk for severe illness from COVID-19, especially if those conditions are not well controlled. Many low-income midlife adults living in Medicaid expansion states may be in a much better position to weather this pandemic than those living in the 14 states that opted not to take up the expansion because they had access to needed care to control any underlying health conditions.

Medicaid Expansions: A Game Changer for Millions of Midlife Adults

Medicaid expansions have given millions of low-income midlife adults across the country unprecedented access to the care and treatment they need to control a variety of health conditions. That's important in the context of this pandemic because properly managing health conditions can potentially lower the risk of serious illness related to COVID-19. For example, expanded coverage has been associated with improvements in diabetes management, increased access to medications that control blood sugar, and better blood pressure control. The CDC has identified these conditions among those that increase an individual's risk for severe COVID-19-related illness.

In addition to improving midlife adults' health status and thereby potentially lowering their risk for severe illness from COVID-19, Medicaid expansion coverage will cover the cost of COVID-19-related treatment, as well as continue to pay for their routine medical care. Low-income midlife adults in states that have not expanded Medicaid would not be eligible for Medicaid-covered medical care should they contract COVID-19.

Fortunately, federal legislation enacted last month gives states the option to provide otherwise uninsured individuals Medicaid-covered coronavirus testing regardless of whether a state expanded its Medicaid program. However, the new coverage for testing does not extend to treatment. While the federal government has announced that it will make $100 billion available to compensate providers for treating uninsured individuals during the current crisis, that's not the same as providing the security of affordable, comprehensive coverage should people require ongoing care.

Non-Expansion States: It's Not Too Late to Make a Difference

Making Medicaid coverage available for midlife adults and others who might need it is now more important than ever. With or without the coronavirus pandemic, more than a million midlife adults[1] will be eligible for Medicaid if their states take up expansions. In hindsight, access to expansion coverage might have given these individuals the opportunity to optimize their health status before the pandemic hit.

It's not too late for states to act. The pandemic and the growing number of people who will need health coverage as a result of the recession offer new reasons for states to consider expanding Medicaid. This will allow midlife adults and others who may qualify to have access to needed health care. Expanding coverage will also help improve health status and potentially lessen risk for and costs associated with severe illness in the future.

In light of emerging data, we know that those in poor health—particularly African Americans and Hispanics—are at higher risk for serious illness and death from COVID-19. The current health care crisis should be a wakeup call for state policymakers to do all that they can to improve the health of their most vulnerable citizens by giving them access to Medicaid.


[1] 2019 data from Urban Institute.