New Drugs Can Become Popular Long Before Evidence Supports Their Use
By Leigh Purvis, July 19, 2021 09:22 AM
A new type of prescription drug for stroke prevention for adults with atrial fibrillation quickly replaced the existing standard treatment—even before evidence emerged to support the switch. A recently published AARP Public Policy Institute report found that the new drugs, known as novel oral anticoagulants (NOACs), were considerably more expensive, leading to substantial increases in health-plan and patient spending.

Quick Market Response

Warfarin—an oral anticoagulant originally approved in 1954 that is widely available in generic form—was previously the standard treatment for stroke prevention in patients with atrial fibrillation. The product requires frequent monitoring and dose adjustments to address risks of uncontrolled bleeding, and has multiple drug and diet interactions that can lead to side effects or reduce its effectiveness.

In late 2010, NOACs began entering the market as an alternative to warfarin. NOACs have a different mechanism of action and do not require frequent monitoring or dose adjustments. They were also approximately 20 times more expensive than warfarin.

Using de-identified claims data from OptumLabs® Data Warehouse, we looked at commercially insured atrial fibrillation patients age 50 and older who filled a new prescription for an oral anticoagulant between 2010 and 2014. By the end of 2014—just four years after the first NOAC entered the market—approximately 60 percent of atrial fibrillation patients taking daily oral anticoagulants were using this new drug class. Health plans, meanwhile, were spending 12 to 14 times more per patient per year on anticoagulants than they were before NOACs entered the market. In addition, even though health plans paid a disproportionately large share of the additional expense for NOACs, patients' out-of-pocket costs for anticoagulants increased by approximately $300 to $400 per year.

Proceed with Caution

NOACs ultimately became the preferred alternative to warfarin in January 2019. However, our analysis of real-world prescribing data indicates that NOACs became the most popular treatment choice for privately insured patients age 50 and older as early as 2011, despite their relatively high price tag.

These findings are by no means unique. New drugs are typically more expensive than comparable existing products. Further, the US Food & Drug Administration's approval processes focus on the safety and effectiveness of new drugs and do not require drug companies to compare them to existing therapies. Thus, it often remains unknown until much later—if ever—whether new products actually represent a meaningful improvement over existing treatments. Meanwhile, drug companies spend billions promoting their new products to health care providers and consumers as soon as they become available.

Fortunately, clinical evidence eventually showed that NOACs were preferable to warfarin. In fact, some studies have indicated that NOACs may actually lead to savings due to lower risks and side effects, as well as a reduced need for regular lab tests that are used to monitor patients who are taking warfarin.

However, this does not happen for every new drug product, and some new products eventually prove to be dangerous. Given provider and patient interest in using new drug products, it seems evident that both would benefit from access to improved clinical evidence so that the use of prescription drugs does not get ahead of the science.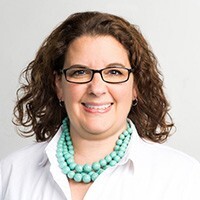 Leigh Purvis is director of health care costs and access at the AARP Public Policy Institute and an OptumLabs Visiting Fellow. Her areas of expertise include prescription drug pricing, biologic drugs, and prescription drug coverage. Read her full biography.