The New AARP Livability Index: High-speed Internet Access Is an Indicator of Community Livability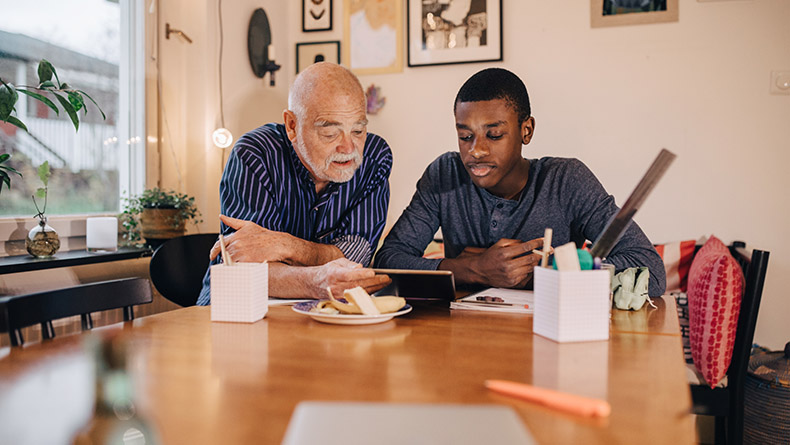 Broadband, or high-speed Internet, isn't just an option, it's a necessity. It is increasingly essential for economic opportunity, innovation, health care, and education. It is crucial for livability.

As the COVID-19 pandemic underscored, access to high-speed internet services is enormously valuable to ensuring community livability for individuals, and within the public and private sectors. Unlike dial-up internet, broadband is much faster—around 2,200 times faster—allowing for smoother connection and better access to the online tools needed to function in the shifts to virtual environments for jobs, schools, government, and health care services. The need for broadband connectivity has never been greater.

That is why the latest version of the 2022 AARP Livability Index, which launched April 18, captures this key trait within its engagement category, measuring the presence and quality of broadband service in a community. As one might expect, the index paints a clear picture of inequality when it comes to broadband access throughout the country. But while the issue is already known—it even has a name, the Digital Divide—the index allows community members to evaluate their own regions to help encourage and effect change.

A Known Problem

According to the Federal Communications Commission's (FCC) 2020 Broadband Deployment Report, approximately 18 million Americans, predominantly in rural areas, do not have access to any broadband network. Both cost and infrastructure are to blame.

An AARP survey found that 15 percent of adults 50+ do not have access to any type of internet and 60 percent say the cost of high-speed internet is a problem. While some households simply don't have access, others are unable to afford the service.

In rural areas, the high cost of stringing or trenching the necessary fiber optic cables to deliver broadband service to just a few homes is a major deterrent for service providers.

Federal Funding

The federal government has recognized the urgent need for expanded access to affordable, high-speed internet. A $65 billion investment for expanding broadband infrastructure and assisting lower-income Americans with affording the service was included in the Infrastructure Investment and Jobs Act of 2021. Most of the funding, $42 billion, was allocated to each state to reach unserved and underserviced areas.

This is the largest federal investment into broadband expansion in the nation's history, and a major win for community members who have advocated for more funding for broadband infrastructure.

Local Opportunities

The Infrastructure Investment and Jobs Act also supports municipally operated networks and electric cooperatives as potential avenues for expanding service in more remote areas. The law prohibits the exclusion of cooperatives and local governments from funding eligibility.

Using such a strategy would seem to be a wise move. Already a growing number of municipalities and electric cooperatives have proven to be effective in bringing broadband to unserved areas. Electric cooperatives are private nonprofit organizations that provide electricity to customers in their service area and are well positioned to provide broadband to unserved communities because they are already possess the equipment and resources needed.

Meanwhile, localities can create municipally operated networks by issuing bonds to pay for network expansion costs. Around 125 small communities have municipally operated networks.

However, municipally operated networks are not allowed everywhere. According to BroadbandNow research, as of April 2021 18 states have laws that prohibit public-sector competition with for-profit telecommunications companies. The AARP Livability Index gives credit to states that do not have these prohibitive laws, and that allow community broadband networks to operate freely.

Using the Livability Index

The Livability Index is a great tool for identifying the level of broadband access for community members.

Not only does the index inform users of state laws prohibiting public-sector competition, but it also measures the percentage of residents who have access to three or more wireline internet service providers, and two or more providers that offer maximum download speeds of 50 megabits (Mbps) per second: measured at the neighborhood scale. (The FCC defines broadband as being a minimum of 25 Mbps download and 3 Mbps upload). The Livability Index uses 50Mbps to ensure sufficient speeds for multiple family members to do simultaneous online activities like virtual work, school, and telehealth.

While the cost of service is not directly measured by the index, competition between the three or more wireline internet service providers could keep prices down, providing residents with a variety of affordable options for high-speed service.

The updated AARP Livability Index has a new look that highlights key features, like access to broadband, and updated data that combine for new community scores. The 2022 version launched April 18. Check out how your community scores on engagement, and the six other categories of livability at www.aarp.org/livabilityindex.