Unemployment of Workers Ages 55+ Edges Up in June Despite Strong Jobs Growth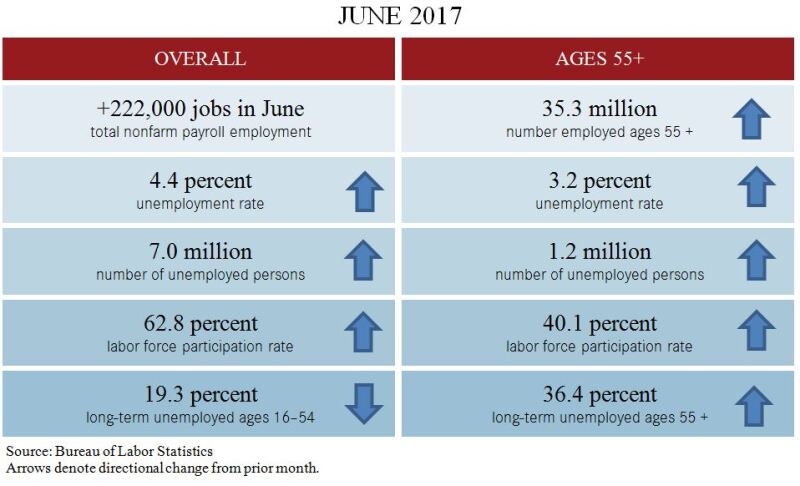 Employment overview

The economy added 222,000 jobs last month, up from 152,000 (revised) in May according to the June Employment Situation Report from the Bureau of Labor Statistics. Though the number of jobs increased, more people, such as previously discouraged workers or new graduates, joined the labor force, edging the unemployment rate up slightly to 4.4. percent. Meanwhile, the unemployment rate for those ages 55 and older was 3.2 percent with 1.2 million of the 55+ unemployed. The labor force participation rate for the 55+ also rose slightly to 40.1 percent.

Spotlight on older workers working part-time

In June 2017, there were approximately 7.4 million people ages 55 and over who were working part-time (i.e. working fewer than 35 hours per week) compared with 27.8 million who were working full-time. The number of people ages 55 and over that work part-time more than doubled, from approximately 3.4 million in 1986 to 7.4 million in 2017. Of those, approximately 3.5 million were ages 65 and older.

The increased number of older workers in part-time jobs partly reflects the overall growth in the older worker population. For many people working past traditional retirement age, part-time work offers the financial rewards and social interaction of a job while also providing more flexibility and free time than full-time work.

Reasons older workers give for working part-time vary. Individuals at or beyond full retirement age (66+) are most likely to say they are working part-time due to "retirement and/or the Social Security earnings limit" (these two reasons are treated as one category in the BLS Current Population Survey). One-quarter of those ages of 50 to 65 cite caregiving responsibilities as the reason they are working part time. Other reasons individuals in this age category report they are working part-time involve economic conditions (19 percent), such as not being able to secure full-time employment, while 8 percent said they are working part-time due to health or medical limitations.

While many part-time jobs will continue to be concentrated in lower-wage occupations, high-wage occupations sometimes offer part-time work opportunities. In industries where skills shortages are a growing problem, employers may create more high-wage part-time jobs as a way to attract highly-skilled older workers.

For more details check out the June Employment Data Digest, PPI's monthly review of job trends for those ages 55 and over.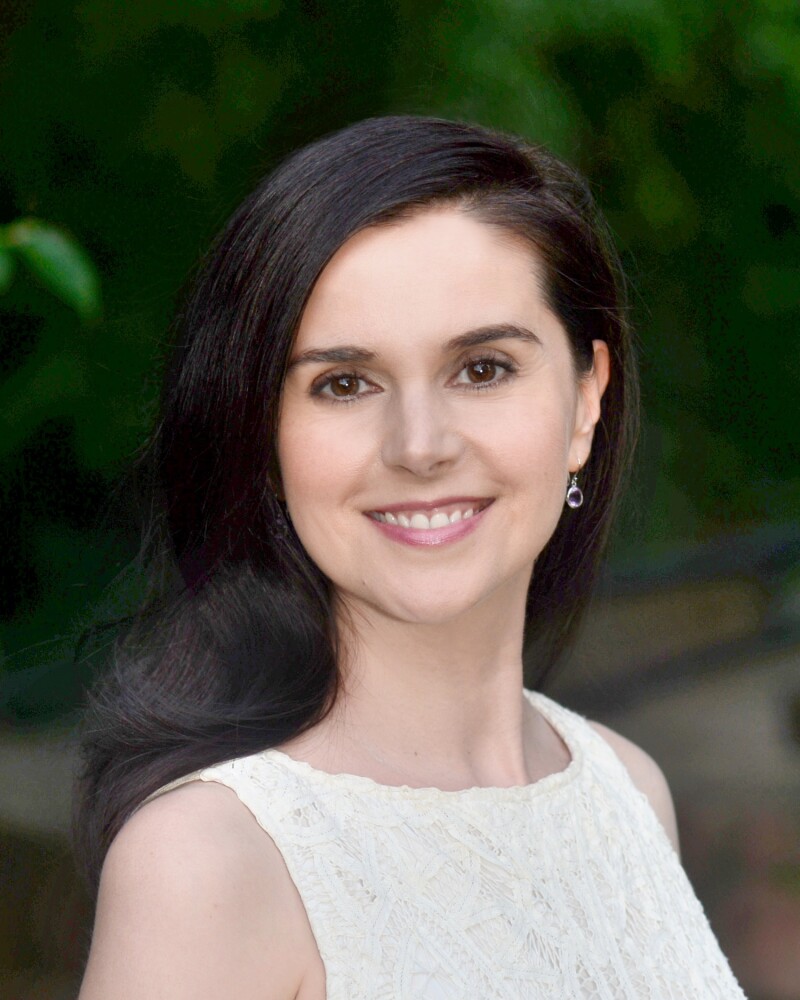 Jen Schramm is a senior strategic policy adviser at the AARP Public Policy Institute. As part of the Financial Security Team, she identifies policy challenges and opportunities related to workers age 50 and above. Through research and analyses of emerging employment trends, she develops policy options to inform AARP's strategy on work and jobs, including helping older workers find and retain jobs.