Baby It's Cold Outside
By Ann Jackson , December 23, 2014 07:27 PM
Hard to imagine in the context of last month's 88 inches of snow in Cowlesville, N.Y., but the Energy Information Administration (EIA) predicts that this winter will be warmer than last. With a warmer winter comes less heating fuel consumption by households, lower prices because of reduced overall demand for heating fuel, and lower energy bills.
AARP analysis of EIA projections also shows that older households can expect lower heating bills; households heating with fuel oil and propane will fare best, with decreases of 15 percent and 34 percent, respectively.
Despite this good news, however, heating costs remain high—and for many low-income older households, unaffordable. AARP analysis finds that 27 percent of older households with family income of less than $20,000 typically experience the greatest energy burden. For example, older low-income households (less than $10,000) heating with fuel oil are estimated to spend almost one-fifth of household income on heating costs.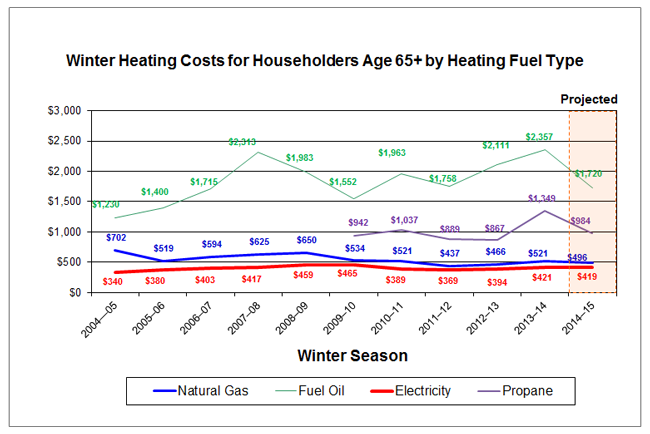 >> Sign up for the AARP Advocacy Newsletter
Many older low-income households manage to heat their homes with help from the Low Income Home Energy Assistance Program (LIHEAP), a federal block grant providing funding to the 50 states and other jurisdictions to operate home energy assistance programs. LIHEAP is a critical resource for low-income households.
However, for at least the last 14 years, the average LIHEAP grant has remained well below average heating costs faced by older consumers. Consequently, the gap between heating expenditures and LIHEAP assistance remains large and is growing. A recent article by Forbes Magazine estimates that only 20 percent of eligible LIHEAP recipients receive help. This leaves many older low-income households still struggling to keep their homes warm, despite optimistic reports of milder winters and lower fuel costs.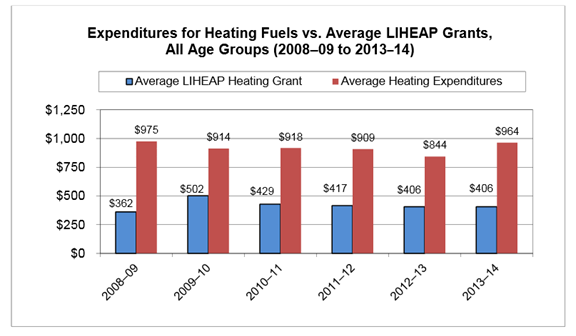 Ann McLarty Jackson works on consumer protection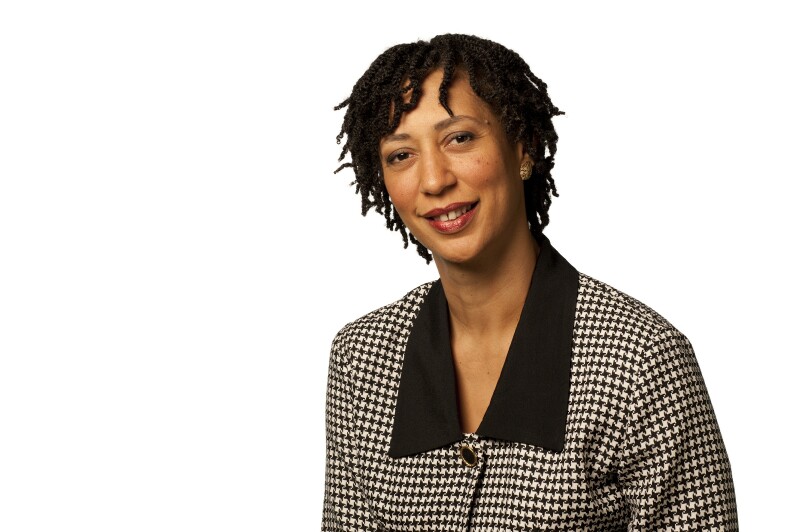 issues including low-income utility access and diverse access to financial products and services. She has written reports on federal and state utility assistance; winter heating and summer cooling costs for the older populations; and access to financial institutions by diverse populations.
Also of Interest

See the AARP home page for deals, savings tips, trivia and more.