Bringing the Convenience of Expedia to Paratransit
By Jana Lynott, December 14, 2018 03:07 PM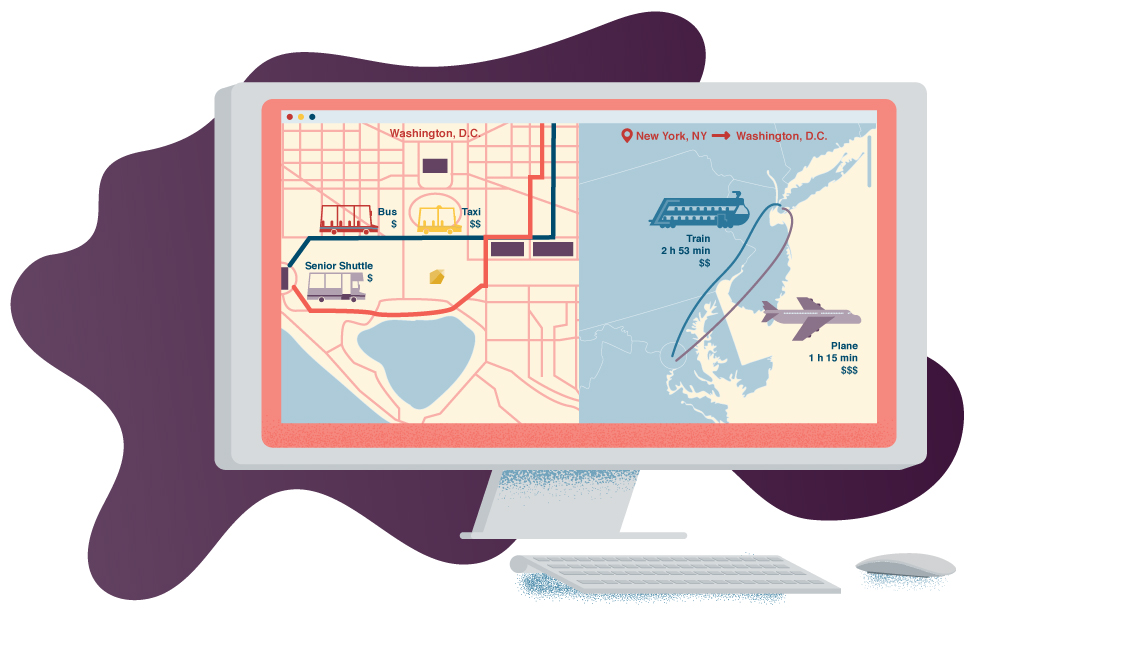 During the recent Thanksgiving holiday, a record 30 million-plus Americans traveled by air, and millions more will take to the skies before the clock strikes 2019. Notably, less than 10 percent of those travelers used a traditional travel agent to book their flights.

Consumer travel planning has undergone a technological revolution. Today, the vast majority of travelers enjoy the convenience of online tools like Expedia or flight aggregators and metasearch engines, such as Google Flights, to explore flight options across multiple airlines, compare prices and schedules, and book and pay for their tickets.

What makes all this travel transparency possible? Since Travelocity launched its website in 1995, a standardized approach to data representation has empowered modern travel platforms.

Meanwhile, to both providers and passengers within America's specialized transportation network—which everyday moves millions of older adults and people with disabilities, who may otherwise lack access to transportation around their communities—this level of convenience still seems like science fiction.

That needs to change. And it can.

Introducing: MaaS for Everyone
AARP - Universal Mobility
To bring Expedia-like capabilities and more to specialized transportation, we can apply the same technology solution used by the airlines at the local level, enabling those who rely on community transportation to quickly identify their travel options and seamlessly book and pay for trips. With already-available technology, every provider of door-to-door transportation service, such as senior shuttles, paratransit busses, taxicabs, and even ride-hailing platforms like Uber and Lyft, become linked. It works because of what happens behind the scenes—or, er is used ubiquitously in our daily lives for many different purposes. In fact, it is quite similar to the code used by our smartphones to exchange text messages between iPhone and Android users.

New and exciting opportunities for human services transportation coordination, in fact, arose just this year. The National Academies of Science, Engineering, and Medicine developed code for the surface transportation sector. A similar data standard already powers the world's most successful demand responsive transportation system through a single portal— FlexTrafik—which in Denmark provides its customers access to a country-wide network of more than 550 transportation providers. Originally available only to those needing to get to non-emergency appointments at their regional hospital, the service is now available to anyone for any trip purpose.

In October I was fortunate to have the opportunity to host a Solutions Forum that expanded on the AARP Public Policy Institute's work on the Future of Transportation. The event used my recent report— Universal Mobility as a Service: A Bold Vision for Harnessing the Opportunity of Disruption—as a springboard for discussion on how emerging technologies can achieve their potential to vastly increase mobility for older adults and others left behind by conventional modes of transportation. That discussion highlighted both lack of progress and some encouraging signs of early adoption.

Universal MaaS: Encouraging Signs Toward Becoming Reality

Unfortunately, I have yet to find a single urban mobility company or transit agency attempting to holistically integrate human services transportation into their Mobility as a Service (MaaS) platforms to create truly Universal MaaS. The reality is that true Universal Mobility as a Service cannot be realized until people who rely on specialized, door-to-door transportation services—due to disability, frailty, or income—are able to access fully-integrated, accessible public and private transportation options right from their smartphone, computer, or landline.

The experts who participated in the Future of Transportation event are working to bridge this gap. For example, Robin O'Hara from Los Angeles Metro is working on initiatives that enable transit customers to transfer from traditional public transportation to third-party services, such as car-, bike-, or scooter-share by using the same public transit smartcard wallet. And Valerie Lefler of Feonix Mobility Rising is helping to address the transportation needs of rural and suburban America with a MaaS platform centered around demand responsive transportation.

You'll hear from these innovators and other panelists in a forthcoming blog series on how to make Universal Mobility as a Service a reality.

Check out other blogs in this AARP Public Policy Institute Future of Transportation series.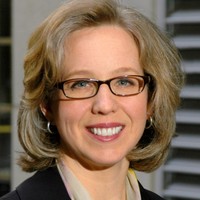 Jana Lynott is a senior strategic policy advisor at the AARP Public Policy Institute. Her areas of expertise include livable communities, transportation, and land use planning and policy. Read her full biography.