Choosing Home for Someone Else
By Betsy Costle , November 12, 2013 12:26 PM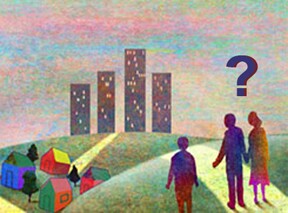 I am my husband's guardian. I was appointed by the Vermont probate court after a court hearing over 13 years ago. He had suffered a severe stroke, was disabled and could no longer manage his affairs. Although he had lost his speech, he developed his own sign language and could make his wishes known, at least to those of us who were close to him. And he clearly wanted to go home, and to make sure, he celebrated leaving the Boston rehabilitation hospital and gave exact directions to his driver (his son-in-law) during the two-hour drive back to Vermont.
However, in many cases there is no family member or friend who is capable or appropriate to assume control of a person's affairs and determine where home should be. In those cases, a court must appoint a professional guardian - usually a public or private agency or an attorney. While the task of being a guardian and family caregiver is daunting (I know!), at least I knew my husband's wishes, we had some financial resources and our home was accessible.
Professional guardians faced with making the decision about where an incapacitated person should live often do not even know the person before being appointed by the court. Yet they must choose that person's home, sometimes on an emergency basis.
AARP's Public Policy Institute has just released a groundbreaking report with an original survey of professional guardians, Choosing Home for Someone Else: Guardian Decisions on Long-Term Services and Supports, which explores and documents the factors guardians weigh when determining where home will be.
Choosing Home for Someone Else: Guardian Decisions on Long-Term Services and Supports finds that a guardian's choice of where a person will live is determined by many factors: the needs of the individual, the perceived risks to safety and health, the supervision required, the person's preferences and financial resources, and the availability of options.
Guardians often say that their "choice" was often not really a choice but simply the best of limited options, particularly with no financial resources, family support or affordable housing. Many professional guardians believe that more individuals could live in the community rather than institutions if more housing and state home- and community-based services were available. States (and the federal government) might even save money.
A "best guess" of the current number of adults under guardianship nationwide ranges from 1 million to 3 million. The need for guardians will only increase as the population ages and the prevalence of Alzheimer's and other dementias increases, particularly among the "oldest old."
Guardians are responsible for the most vulnerable people in society, who may have multiple chronic conditions and be threatened by abuse, neglect or exploitation. Their consent and oversight may be necessary to gain access to publicly funded long-term services and supports and make sure people can live in the community rather than an institution such as a nursing facility.
For my husband, living at home and staying in our community has been essential to his happiness, his health and even his survival.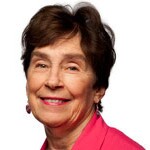 Elizabeth Costle is the director of PPI's Consumer and State Affairs Team. She directs a staff that conducts research and policy analysis in the areas of financial services, energy, telecommunications, and legal and personal rights, and brings together thought leaders to develop and advance the AARP consumer protection agenda. Prior to holding this position, she served as Vermont commissioner of banking, insurance, securities and health care administration. She was named one of the 100 Leading Women in Insurance by Business Insurance and held leadership positions with the National Association of Insurance Commissioners (NAIC).