Cost Barriers Persist for Colonoscopy Screening In Medicare
By Megan Multack , January 15, 2014 04:30 PM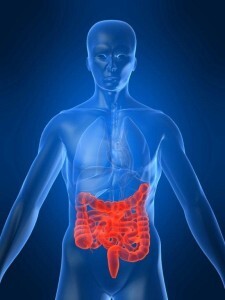 Thousands of people in the United States die every year from colorectal cancer-cancer of the colon or rectum. That's astonishing because colorectal cancer is almost entirely preventable by use of recommended screening tests. Yet, in 2008, less than two-thirds of all people ages 65 and older had the screening.
Medicare pays for several types of screening tests, including colonoscopy which is considered the best test for early detection and prevention of colorectal cancer. Colonoscopy allows for removal of polyps and lesions during the procedure that could later turn into lethal cancers.
In an attempt to encourage use of Medicare-covered preventive services, the Affordable Care Act (ACA) partially eliminated the cost sharing that Medicare beneficiaries pay for certain screening tests, including colonoscopy.

A Pricey Distinction: Screening vs. Diagnostic Colonoscopies
Despite changes made by the ACA, Medicare continues to bill beneficiaries for a portion of the cost when a screening colonoscopy becomes diagnostic in nature. A colonoscopy is considered diagnostic, rather than screening, when a polyp or abnormal growth is removed during the procedure, or when suspicious-looking tissue is removed for laboratory analysis known as a biopsy. In that instance, Medicare beneficiaries are billed for 20 percent of the cost for the procedure. The Medicare Part B deductible is waived.
In contrast to Medicare, people covered in the private insurance market do not incur costs for polyp removal or tissue biopsy associated with colonoscopy. The federal government determined that the removal of a polyp or abnormal growth is an integral part of a colonoscopy with respect to private sector insurance coverage but not for Medicare.

What Can Be Done to Eliminate This Barrier to the Receipt of Colonoscopy?
The current distinction between screening and diagnostic colonoscopy in Medicare exposes beneficiaries to unexpected costs and creates an arbitrary distinction in payment policy between private sector and Medicare coverage. Most significantly, current policy perpetuates a barrier to the receipt of a lifesaving test for colorectal cancer. The federal government could make important progress by removing this barrier-through either law or regulatory interpretation-by completely eliminating cost sharing associated with colonoscopy.
Read the new PPI report, " Colonoscopy Screening after the Affordable Care Act: Cost Barriers Persist for Medicare Beneficiaries."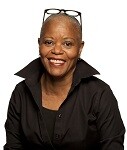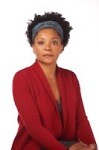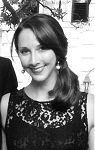 Lynda Flowers and Claire Noel-Miller are Senior Strategic Policy Advisers, and Megan Multack is a Policy Research Senior Analyst for the AARP Public Policy Institute.