COVID-19 Crisis Brings Unprecedented Job Loss to Many Occupations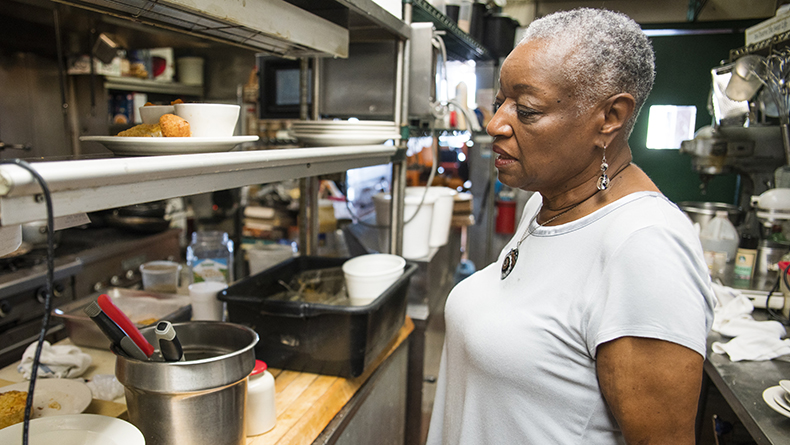 Friday's Employment Situation Report for March 2020 from the Bureau of Labor Statistics (BLS) showed significant levels of job loss caused by the economic fallout resulting from the coronavirus pandemic. The U.S. lost 701,000 jobs and the unemployment rate rose from 3.5 percent to 4.4 percent, the largest monthly increase since January 1975. This followed reports showing new U.S. unemployment claims breaking all previous records, with over 10 million workers filing jobless claims in the past two weeks. Both the cause—a global health crisis—and the suddenness of the job loss are unprecedented.

A Sudden and Staggering Blow to the Workforce

As countries across the globe struggle to contain the pandemic, economists forecast continuing severe job loss in the coming months. While all industries will be affected, some are already showing high levels of job loss and are likely to lose even more jobs in the coming months. The BLS, whose most current data encompasses only the very beginning of the crisis (the survey reference week is generally the week that includes the 12th of the month), reported the most significant job loss in leisure and hospitality, but declines also occurred in professional and business services, retail trade, and construction. Jobs were even lost in health care and social assistance, where, countering the trend of hospitals adding staff to fight against COVID-19, many medical offices of dentists, physicians, and other health care practitioners closed and laid off staff.

Unlike other forces that traditionally slow the economy, the current wave of layoffs is being driven by a rapidly spreading pandemic and the subsequent shut down of many businesses. Historically, most U.S. layoffs over the past few decades were attributable to factors such as increased global competition, downsizings, trade policy, outsourcing, automation, and mergers and acquisitions. One striking aspect of the current dynamic is that while service-sector jobs have grown over the past few decades as U.S. manufacturing declined, it is those same service jobs that are being decimated by COVID-19.

Massive Job Loss Across a Wide Range of Occupations

Another difference between today's jobs crisis and those of the past involves the demographic makeup of the labor force. Employers increasingly rely on older workers as an essential part of their workforce. Overall the population is aging, and older workers are staying on the job longer. The share of people ages 50+ in the labor force grew 69 percent in the last 25 years, from 19.7 percent in 1994 to 33.3 percent in 2019, and now totals almost 55 million workers. The job losses are affecting workers of all ages, but occupational share varies by age—meaning that some age groups within particular occupations will be hit especially hard by job losses.

For example, workers under age 25 are most likely to work in many of the service and sales occupations that have already shed thousands of jobs. However, many older workers, particularly those earning lower incomes, also work in service and sales jobs. Almost 5 million workers ages 55 and older work in wholesale and retail occupations, in addition to over a million in food preparation and serving and related occupations. Many of these are workers in contact-intensive occupations, defined as jobs where workers have close contact with others. Examples include barbers, occupational therapists, and restaurant and hospitality workers.

In addition to occupational differences, workforce age demographics also vary by the size of business—and, notably, younger and older workers often find themselves in the same boat in this respect as well. Small businesses, which account for most U.S. jobs, are more likely than larger companies to employ both the youngest and oldest workers, and workers ages 60 and older are more likely to work for small businesses or be self-employed. Job losses and closings will likely be higher for these types of businesses than for larger companies.

It is too soon to predict the breadth and depth of the job losses U.S. workers will face in the coming months. But policy makers and employers can start thinking now about how to prepare for the reopening of businesses and the rehiring of workers. Care must be taken to ensure that workers of all ages, including older workers, who may be disproportionately displaced due to COVID-19 and generally face longer durations of unemployment, can reenter the workforce.

For more jobs data:
Find the latest employment data in the March Employment Data Digest, the AARP Public Policy Institute's (PPI) monthly review of job trends for those ages 55 and over: https://www.aarp.org/ppi/info-2020/employment-data-digest.html.

Visit https://www.aarp.org/work/ for articles on work and unemployment, and job search resources.