Creating Effective State-Sponsored Retirement Plans
By David John , October 31, 2014 11:43 AM
By Gary Koenig, Vice President, Financial Security, and David John, Senior Policy Adviser, Financial Security
State-sponsored retirement savings plans can help private-sector workers not covered by employer plans build financial security. How many workers? More than you might think.
In 2013, about 55 million private-sector employees did not have access to a retirement plan at work, including more than 7 million in California, 2 million in Illinois, and about 1 million each in Indiana and Maryland. Research shows that middle earners are about 15 times more likely to save for retirement if they can use a payroll-deduction savings plan at work.
To be successful, state plans must enable workers to save safely, easily and cost-effectively. Plans must also be attractive to employers and not impose major costs.
Creating such a plan is not easy. It requires answers to a number of specific policy and technical issues. To help address these questions, AARP's Public Policy Institute has developed a new State Retirement Savings Resource Center.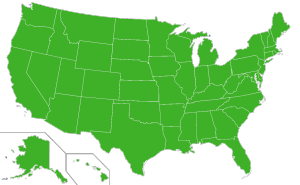 Guidance on Key Policy Questions
When a state takes up the challenge of encouraging savings, it must design a plan that meets the specific needs of private-sector small-business workers, addresses the concerns of business owners and recognizes the state's political realities. Our goal is to provide resources that individual states can use to tailor a plan that works best for them. The Resource Center highlights questions that states should address along with options for answering them rather than prescribing a specific solution.
Many of these questions are addressed in brief papers specially written for the Resource Center. These include a discussion of how to structure a plan that complies with the federal ERISA law, ways to protect consumers who save in these plans, the value of pooled investments and other issues. These are not academic papers, but short briefs aimed at a nontechnical audience and written by experts in the field. More of these are on the way.
A Library of Key Policy Papers
The Resource Center also includes a library of links to studies from both AARP and many other sources. These include studies on specific states as well as papers on general retirement saving and financial literacy. These papers cover views from across the ideological spectrum.
For instance, the site includes papers on the automatic IRA, as well as all of the responses by industry, consumer groups and think tanks to a request for comments by the board structuring the California Secure Choice Plan. As additional state study commissions release reports or as new policy studies on more general issues are published, we will add the best of them to the site. In addition, the site's Perspectives section will present relevant opinion pieces and papers on a range of important policy areas.
One key point: The Resource Center is not an advocacy site. While many of the papers and links have a point of view, nothing on this site is intended to support or oppose any legislative or regulatory effort. Items are selected because they contribute to policy discussions, and the presence of a paper does not imply that AARP endorses its viewpoint.
This Is Just the Beginning
With more and more states looking at some variety of state-sponsored retirement savings plan, new policy questions will emerge. As they do, this Resource Center will expand with new papers, statistics and other material.
Photo: Wikimedia Commons
Also of Interest

See the AARP home page for deals, savings tips, trivia and more.